New Book Reviews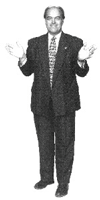 This page is dedicated to keeping engineers up-to-date with the latest industry literature. I do not sell the books, I just enjoy reading and reviewing material from around the world written by engineering peers.

This is a personal review of the latest electronics/process books to be offered for sale. As you will see, there is a mix of titles, but there is something for every taste and budget.
Columns
European RoHS Enforcement Explained
A series of workshops next month on compliance with RoHS and other directives will help US companies looking to break into the European market.

Read more...
Believing Foxconn Means Suspending Belief
The Foxconn makeover is in full swing, with the latest this piece from the New York Times that supposes that the world's largest ODM is worried that Apple -- yes, Apple -- might be bringing it down:
Read more...
Features
Managing Your ESD Program
SMT Reflow Oven-to-Oven Repeatability
How to adjust an oven so a single recipe will work across multiple ovens for an individual product.
Read more...
Products
Kolb Releases PS300 2HY Stencil Cleaner
PS300 2HY hybrid batch stencil cleaner is suitable for stencils, PCBs, misprints and solder frames. Is an automatic single-chamber system; features 3-4 step PowerSpray cleaning. Is part of compact...