Past Book Reviews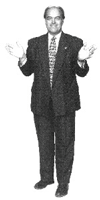 This page is dedicated to keeping engineers up-to-date with the latest industry literature. I do not sell the books, I just enjoy reading and reviewing material from around the world written by engineering peers.
This is a personal review of the latest electronics/process books to be offered for sale. As you will see, there is a mix of titles, but there is something for every taste and budget.
Columns
Could 3-D printers undo decades of frame-up circuit board assembly?
Read more...
J-STD-004B: A New Twist on an Old Standard?
Before rejecting a flux, be sure you understand the standard.
Read more...
Features
A Systems-Level Approach to Product Development
Is there a way to more tightly integrate materials and process development so as to accelerate the pace of innovation?
Read more...
Reducing Stencil Wipe Frequency
A new study of nanocoatings allows users to visualize solder paste flow under the stencil.
Read more...
Products
Sono-Tek Releases Echo Ultrasonic Generator
Echo ultrasonic generator is designed for ultrasonic spray processes. Provides high-frequency electrical energy to operate all frequencies of ultrasonic nozzles. Automatically locks onto ultrasonic...