Written by Mike Buetow
Thursday, 01 October 2009 00:00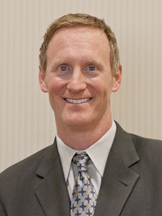 Designers," the former chief technology officer of a Tier I EMS company once told me, "are lazy." Then he laughed, adding he knew this from experience, as he once was a designer.

What I've come to understand is that while "lazy" makes for a good punch-line, what he probably meant was designers are a risk-averse crew. They find something that works – a particular component, a land pattern, a finish – and stick with it.

That holds true for choosing their board suppliers, too. When I was editor of Printed Circuit Design (now Printed Circuit Design & Fab), we polled subscribers on the number of board shops they used and how likely they were to stick with them. (These generally were for quickturn jobs; when programs ramp to volume, purchasing takes over.) The former figure was typically two to four, depending on the complexity and number of part numbers. The latter figure was something slightly longer than forever, provided the fabricator kept pricing in line with competitors and maintained good on-time delivery.

Even in a recession, it's hard to shake individuals from their established ways. Whether the number of new program starts has slowed – and it's been hard to get a handle on this, as all anecdotal evidence and public company reporting points down, but Digi-Key vice president of Semiconductor Products Dave Doherty in late September told me that the distributor has seen no drop in the number of new designs – design engineers seem more committed than ever to stick with the tried and true. A recent IPC data point suggested 75% of the total final PCB cost is driven by decisions made at the design level. With unemployment spiking, why put company profitability – and your own job – on the line by trying something unproven?

Except that sometimes something comes along that couples best practices with known good supply. A bevy of leading suppliers have since April been formally developing a new model for an end-to-end PCB design, assembly and test solution. This group, which includes a small number of software companies, component manufacturers and distributors, PCB manufacturers and assemblers, believes the design process has a staggering impact on end-product development and time-to-market, and by helping design engineers take into account all the pertinent information for a specific type of product, they can shave weeks off the average build cycle.

Calling their model the ECOSystem, this group of suppliers insists the bane of time-to-market – re-spins – causes, on average, a delay of 1.5 to 2 months per spin.  

Moreover, it's not just the number of spins but the reason behind them that begs for salvation. a "Many designers think in 2-D, but the board is 3-D, so we see many re-spins due to dimensional interference," says Vince Accardi, general manager of National Instruments, another partner. Adds ECOSystem member Jim Scholler, vice president of technology at EMS company MEC, "I want the design engineer to know whether the PCB meets his proof of concept. What I don't want is bad data – not incorporating manufacturing knowledge into the design. Spins that are done quickly and show the possibilities of an NXP [yet another ECOSystem member] chip are good." That acknowledgment doesn't even begin the discussion on cost savings due to yield improvements.

This month, the partners roll out the latest integration, adding instant online quoting and ordering of prototype bare boards and assemblies in one spot (sunstone.com). This move takes the concept to a much more useful level. The roadmap also calls for NI suite order integration, parts definition testing, and the addition of reference designs, among other capabilities.

It's almost a return to the days when the vertically integrated OEMs like IBM and Digital Equipment did everything in-house. In the next wave, most processes were outsourced. As product build took place farther from design, walls grew up – some geographical, some virtual. The ECOSystem tries to pull all the various parts and processes back into a single, common platform. Knowledge about everything from design for manufacturing and test to component selection and pricing is embedded into that platform. The difference is now the coordination among the suppliers comes with best practices for design, fabrication, assembly and test, honed by years of competition on the open market.

I've mentioned several of the partners: MEC (and its assembly quickturn prototype subsidiary, Screaming Circuits), NI, NXP and Digi-Key. Others include Altium, CadSoft, Stilwell Baker and Stratford Digital. But orchestrating the band is PCB fabricator Sunstone Circuits. By far the smallest company of the cabal, it is Sunstone that had the vision to create this new model. The goal is simple. As Sunstone CEO and president Terry Heilman humbly puts it: "We hope we are breaking down the walls."

The ECOSystem partners rolled out the concept last April. I've held off on commenting on it until now because I felt the actual functionality didn't yet match the potential of the concept. While I know from experience efficiency is a hard-won pursuit, it strikes me that the timing now aligns with the capability of what this small band of suppliers is offering. If you haven't checked it out, I'd suggest taking a few minutes to do so.
Last Updated on Wednesday, 18 November 2009 19:32
Columns
Eastern-US: China's New Competitor?
Parity emerges among EMS Factories from Asia, Mexico and the US.
For the first time in years we see parity in the Eastern US among EMS factories from Asia, Mexico and the US. This EMS market condition will permit American OEMs (the EMS industry refers to OEMs as customers) to have more EMS pathways to choose from. Now more than ever, such EMS assignments will require deeper investigation relating to the OEMs' evaluation of manufacturing strategies.
Read more...
For those who count on the electronics industry for big feats, it's been a remarkable couple of years.
Read more...
Features
Advances in Concentration Monitoring and Closed-Loop Control
Contaminated bath water skews refractive index results. New technology can accurately measure aqueous cleaning agent concentration.
Read more...
Circuits Disassembly: Materials Characterization and Failure Analysis
A systematic approach to nonconventional methods of encapsulant removal.
Read more...