Wednesday, 28 March 2012 00:00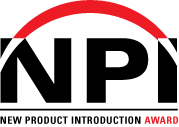 Registration for the spring 2014 NPI Award program is now closed. Awards will be presented Mar. 25, 2014, at the IPC Apex Expo in Las Vegas. 

2014 NPI Award Dates
January 2014

The deadline for entries was Jan. 20, 2014. All entries must include product description (see requirements), corresponding digital image and payment to be considered.

March 2014

The 2014 ceremony will take place Mar. 25, 2014, at the Mandalay Bay Convention Center on the trade show floor.

May 2014

An article featuring the winners will be published in the May edition of CIRCUITS ASSEMBLY. There is also special advertising opportunities for winners. (Contact  This e-mail address is being protected from spambots. You need JavaScript enabled to view it  for advertising questions.)
Last Updated on Wednesday, 22 January 2014 18:46
Columns
Could 3-D printers undo decades of frame-up circuit board assembly?
Read more...
J-STD-004B: A New Twist on an Old Standard?
Before rejecting a flux, be sure you understand the standard.
Read more...
Features
A Systems-Level Approach to Product Development
Is there a way to more tightly integrate materials and process development so as to accelerate the pace of innovation?
Read more...
Reducing Stencil Wipe Frequency
A new study of nanocoatings allows users to visualize solder paste flow under the stencil.
Read more...
Products
Factivity Releases FactView MES Tool
FactView browser-based tool enables viewing of measurements such as employee daily activity, paperless dispatching of jobs, part/job work-in-process status, and machine performance showing the...