Written by Chelsey Drysdale
Wednesday, 28 March 2012 00:00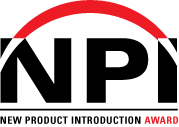 Spring 2014 NPI Award registration is now closed. 2014 NPI Award winners will be honored at the IPC Apex Expo in Las Vegas on Mar. 25, 2014. 

Entry fees are $500 (US) per product entry.

 *All entrants to the NPI program must read the NPI Terms and Conditions.
How does it work?

Entrants must submit a single registration form for each product and category entered. All entries must include a 250-word (maximum) statement describing the product in terms of its innovation, compatibility, cost-effectiveness, design, speed/throughput improvements, ease of use, and maintainability and reparability; a PDF or Word file of corresponding technical product literature and/or product specifications, and a high-resolution (266 dpi or greater) digital image (.jpg, .tif or .eps).
Email information to This e-mail address is being protected from spambots. You need JavaScript enabled to view it .
Last Updated on Wednesday, 22 January 2014 18:47
Columns
Could 3-D printers undo decades of frame-up circuit board assembly?
Read more...
J-STD-004B: A New Twist on an Old Standard?
Before rejecting a flux, be sure you understand the standard.
Read more...
Features
A Systems-Level Approach to Product Development
Is there a way to more tightly integrate materials and process development so as to accelerate the pace of innovation?
Read more...
Reducing Stencil Wipe Frequency
A new study of nanocoatings allows users to visualize solder paste flow under the stencil.
Read more...
Products
Hitachi Updates Sigma G5S Modular Mounter
Sigma G5S modular mounter has a multi-function head that now features lead-clinching and tamping functionalities. Uses side-mounted lighting and machine vision to identify and locate through-hole...