Written by Mike Buetow
Friday, 01 January 2010 00:00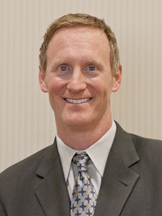 In the so-called Democratic Republic of Congo, the war between various government and rebel armies has raged for 10 years, fueled by monies derived from the country's vast mines. In the West, the war over the output of those mines is heating up.

In December, a group of OEMs called the Electronic Industry Citizenship Coalition met with the International Tin Research Institute and a representative from the IPC Solder Products Value Council in Paris to discuss elimination of so-called conflict metals by the electronics industry. Among the topics discussed was an audit program for the supply chain, the cost of which would be shared by OEMs and solder manufacturers, among others.

Solder manufacturers purchase thousands of tons of raw materials from Congo mines. Because the revenues are used to arm renegades, some in the press have taken to calling the ores "conflict metals." Although press attention to the matter has been nominal at best, more than five million people have died, making this one of history's worst tragedies.

Mined ores are brought to large refineries, some in the Congo, some outside, where they are melted together. From there, the shipments are sold by distributors of the refineries, primarily via contracts on the London Metals Exchange. The material received by the solder manufacturers bears no thumbprint, no genetic markings.

Any company that purchases directly from exchanges – which is more or less all of them* – stands to be affected by this nonsense. The major bar solder companies, including Cookson, Kester and AIM, could really be in for a treat. As they get a significant amount of their material from reclaimed metal, tracing the "ores" would be like trying to deduce the origin of oxygen. As a spokesman for one of the major solder suppliers told me, "It is possible for us to ask for certificates, but we would have no way to validate." Since the refineries are closest to the mines, they should be the ones asked to audit their supply chain, he added.

But while tin has no DNA, BS certainly does, and some media outposts are shoveling it by the truckload.

In the US, legislators are working up a bill (the Conflict Minerals Trade Act of 2009) requiring companies to disclose – and prove – the origins of the minerals they buy. The Huffington Post, an influential blog cum news and opinion site visited by some 8.5 million visitors a month, has taken up the cause, recently asserting that a process is available for tracing solder materials back to the mines. (The link is http://www.huffingtonpost.com/john-prendergast/new-legislative-action-ta_b_363020.html.)

Audits, be it driven by legislation or third parties, are a misguided and untenable response. As the solder spokesman noted, "Electronics companies would never buy directly from the mines; thus, good auditing at the refineries would do the trick without pushing it upstream to companies that are a minimum of three tiers away from the conflict zone."

As WEEE and RoHS has aptly demonstrated, the electronics industry has had it up to here with its trade groups taking expensive but politically expedient ways out. In the end, such movements have emptied manufacturers' pockets at no benefit to the end-customer. It's refreshing to see IPC, through its solder supplier members, fighting back this time.

The next meeting is planned for Vancouver in May. (If nothing else, one has to appreciate the places they choose to convene.) Make it your New Year's resolution to pressure the EICC (which includes, among others, that noted worker-friendly enterprise Foxconn) and ITRI (not to mention any legislator caught advocating for such regulation) to back off on what would certainly be another hefty tax with no demonstrable return.

Selling low. A friend of mine who works in finance at a Wall Street company says an acquisition opportunity for a leading process equipment OEM came across his desk a few months back. While the improvement in the economy may spur the parent company to take this business unit off the block, what's more likely is that the continued commoditization of electronics manufacturing will lead many investors to look elsewhere, where the potential of larger returns is greater. If a market-leading OEM with long history of profitability isn't an attractive piece of one's portfolio, what does that portend for those companies more prone to the industry's rollercoaster ways? And especially now, why doesn't Wall Street find well-run and stable conglomerates like Nordson and Dover, for instance, more appealing?

One magazine? As many readers noted, last month we co-published PCD&F and Circuits Assembly. This is not intended to be a permanent arrangement, but rather a nod to the current economic world in which we live. Either way, we're glad you're reading.

Speaking of last month, I wrote in this space that the TTM-Meadville deal would make high-ranking Hong Kong government official Henry Tang a 33% owner of TTM. In fact, Tang's father would be the top shareholder.

Finally, we welcome our newest columnist, Andy Murrietta. Andy, who is a second-generation PCB veteran with experience in design, fabrication and assembly (and management), will contribute to our Better Manufacturing column.
*"More or less" may be true, but not all of them. Cookson, for one, buys direct, not through exchanges.
Last Updated on Friday, 19 February 2010 10:09
Columns
Eastern-US: China's New Competitor?
Parity emerges among EMS Factories from Asia, Mexico and the US.
For the first time in years we see parity in the Eastern US among EMS factories from Asia, Mexico and the US. This EMS market condition will permit American OEMs (the EMS industry refers to OEMs as customers) to have more EMS pathways to choose from. Now more than ever, such EMS assignments will require deeper investigation relating to the OEMs' evaluation of manufacturing strategies.
Read more...
For those who count on the electronics industry for big feats, it's been a remarkable couple of years.
Read more...
Features
Advances in Concentration Monitoring and Closed-Loop Control
Contaminated bath water skews refractive index results. New technology can accurately measure aqueous cleaning agent concentration.
Read more...
Circuits Disassembly: Materials Characterization and Failure Analysis
A systematic approach to nonconventional methods of encapsulant removal.
Read more...