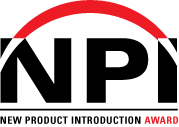 Entries must have been introduced to market (any region) no earlier than Mar. 1, 2013 for eligibility.

Entries must comply with all stated rules and requirements. 

Entries must be e-mailed by Jan. 20, 2014. No late entries are accepted.

All winners are announced at the awards ceremony. Winners are not notified in advance.

Winners are selected solely on their product's merits. Prior, existing or pending business relationships with CIRCUITS ASSEMBLY or UP Media Group are not a consideration.

It is the judges' option not to award a winner in a given category.

There is no limit to the number of categories any company enters.

Submit one online entry form per product entered.

Award winners may acknowledge receipt of the award in advertising, promotional material and company stationery.
Columns
Could 3-D printers undo decades of frame-up circuit board assembly?
Read more...
J-STD-004B: A New Twist on an Old Standard?
Before rejecting a flux, be sure you understand the standard.
Read more...
Features
A Systems-Level Approach to Product Development
Is there a way to more tightly integrate materials and process development so as to accelerate the pace of innovation?
Read more...
Reducing Stencil Wipe Frequency
A new study of nanocoatings allows users to visualize solder paste flow under the stencil.
Read more...
Products
Sono-Tek Releases Echo Ultrasonic Generator
Echo ultrasonic generator is designed for ultrasonic spray processes. Provides high-frequency electrical energy to operate all frequencies of ultrasonic nozzles. Automatically locks onto ultrasonic...