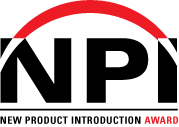 Spring 2014 NPI Award registration is now open. To register, visit https://www.regonline.com/2014npiawardpresentedbycircuitsassembly. 2014 NPI Award winners will be honored at the IPC Apex Expo in Las Vegas on Mar. 25, 2014. 

Entry fees are $500 (US) per product entry.

 *All entrants to the NPI program must read the NPI Terms and Conditions.
How does it work?

Entrants must submit a single registration form for each product and category entered. All entries must include a 250-word (maximum) statement describing the product in terms of its innovation, compatibility, cost-effectiveness, design, speed/throughput improvements, ease of use, and maintainability and reparability; a PDF or Word file of corresponding technical product literature and/or product specifications, and a high-resolution (266 dpi or greater) digital image (.jpg, .tif or .eps).
Email information to This e-mail address is being protected from spambots. You need JavaScript enabled to view it .
Columns
The Flash Programming Flow
On-board flash memory device testing and programming.
Read more...
Does Reliability Have a Place In EMS?
Experts say physics of failure is overtaking MTBF as the go-to model.
Read more...
Features
MassChallenge, a not-for-profit accelerator program, aims to "create a bigger pie" by helping innovators get to market.
Read more...
Who says a Tier IV EMS can't have the foresight, and follow-through, of the big players?
Read more...
Products
Keyence Introduces LR-T Series Laser Sensor
LR-T Series multi-purpose laser sensor features a high level of detection ability, with stable detection over long or short distances, regardless of target surface type, color, or finish. Is...