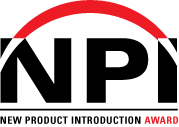 Spring 2014 NPI Award registration will open Sept. 5, 2013. 2014 NPI Award winners will be honored at the IPC Apex Expo in Las Vegas on Mar. 25, 2014. 

Entry fees are $500 (US) per product entry.

 *All entrants to the NPI program must read the NPI Terms and Conditions.
How does it work?

Entrants must submit a single registration form for each product and category entered. All entries must include a 250-word (maximum) statement describing the product in terms of its innovation, compatibility, cost-effectiveness, design, speed/throughput improvements, ease of use, and maintainability and reparability; a PDF or Word file of corresponding technical product literature and/or product specifications, and a high-resolution (266 dpi or greater) digital image (.jpg, .tif or .eps).
Email information to This e-mail address is being protected from spambots. You need JavaScript enabled to view it .
Columns
European RoHS Enforcement Explained
A series of workshops next month on compliance with RoHS and other directives will help US companies looking to break into the European market.

Read more...
Believing Foxconn Means Suspending Belief
The Foxconn makeover is in full swing, with the latest this piece from the New York Times that supposes that the world's largest ODM is worried that Apple -- yes, Apple -- might be bringing it down:
Read more...
Features
Managing Your ESD Program
SMT Reflow Oven-to-Oven Repeatability
How to adjust an oven so a single recipe will work across multiple ovens for an individual product.
Read more...
Products
Speedline Debuts MPM Momentum Compact Printer
MPM Momentum compact printer is 30% smaller overall than standard Momentum. Configurable for dual lane and back-to-back processing. Wet print accuracy reportedly 18µm @ 6ó, Cpk>2. Reportedly...