Details

Written by

Tim O'Neill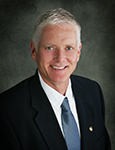 With RoHS exemptions set to expire, can SAC 305 hang on?
It is not the strongest of the species that survive, nor the most intelligent, but the one most responsive to change.
– Leon Megginson

The final steps of RoHS will be phased in over the next 24 months. Once implemented, lead will be virtually eliminated from solder in the electronics assembly supply chain. With the last exemptions applying predominantly to high-reliability applications, materials in use are being scrutinized to determine if they can perform to the mission requirements of high-reliability PCBs.

Concurrent to this material concern is the unrelenting trend in microelectronics: more functionality and performance in smaller spaces. As circuitry becomes denser and more power is inserted into smaller spaces, an inevitable byproduct is heat. These two realities, high-reliability requirements and increased power density, are exposing deficiencies in the de facto lead-free solder alloy, SAC 305. SAC 305 has performed adequately to this point. The processing temperatures are acceptable. It has proved sufficiently durable and is largely compatible with other common materials, albeit at considerably higher cost than the SnPb it replaced. Typically, if an alloy other than SAC is in use, it's for cost containment rather than solder joint reliability characteristics. But the needs of the industry are evolving based on the aforementioned changes in regulation and reliability requirements. As a result, SAC 305 may fall out of favor, as it has a variety of undesirable inherent characteristics.
Read more ...