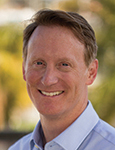 Since being named technical conference director for PCB West seven years ago, I have generally shied away from offering keynote addresses.

There are many reasons for my hesitancy, but primarily it's because they seemed so out of place for a conference like PCB West. Since UP Media president Pete Waddell founded the show in 1992, its focus has always been on training. That sets it apart from the traditional research-driven test-and-report style events that populate this industry. Both have their place, but PCB West always has been about helping those in the trenches.

Keynotes, on the other hand, tend to fall in one of two categories. There are the rah-rah types, of course. These are the professional motivators: ex astronauts, generals, athletes. They tend to roll out the same old bromides, a takeoff on the theme of overcoming adversity. Audiences listen. They cheer. Their souls are saved. Then they go out and do the same things they've always done.
Then there are the futurists. Those are the folks from MIT or former NASA scientists, for instance. I'm personally biased toward this type because, even when they are wrong, they tend to be thought-provoking and in ways I hadn't previously considered. Whereas I might be thinking about a star, they can see the whole universe (or at least make a good show of it). While they can be counted on to be interesting, the downside is their far-reaching conclusions are often not practical for everyday use.

I admit that no matter who the speaker is, I'm usually entertained. But at a show like PCB West, where the typical presentation is two hours or more and aims to provide hands-on, practical knowledge, the very essence of the keynote can seem, well, incompatible with that mission.

I'm breaking the mold this year, and I'm truly excited about it. From Racal-Redac's initial release of PCB and schematic software nearly 50 years, so much has changed in the electronics hardware design space. Routing has become shape-based and automated. Features like component libraries, panelization, design for manufacturing and design rule checks are now the norm. Simulation and analysis tools have been developed and bolted on. And bare boards are no longer conceptualized independently, but rather considered as part of the full system.

As much as the tools have changed, so has the industry itself. Starting as offshoots of larger OEMs, then evolving to a broad mix of independent software developers – some large publicly traded entities, some tiny firms – the tool industry has of late seen consolidation. As mega-mergers such as Siemens' acquisition of Mentor Graphics take place, will the companies that make tomorrow's tools once again be parts of large, multinational conglomerates? Does technology evolution influence consolidation, or vice versa?

Perhaps no one is better positioned to chart the course of these industry changes than Wally Rhines. Rhines has led Mentor for more than 24 years, making him easily the longest-tenured executive in the PCB industry history. In a one-of-a-kind keynote address at PCB West in September, Rhines will recap the PCB design industry timeline, from its unheralded early days to its current prominence. And he will lay out Siemens' strategy for Mentor, and how it will shape the industry at large.

There are four major providers of PCB CAD tools today: Mentor, Cadence, Zuken and Altium. Besides Mentor, at least two of the other three have had major OEMs courting them for some time. The guess here is it is only a matter of time before one or more takes the plunge. The effects on tool development – and buyer choice – could be lasting and profound.

I can't wait to hear Rhines' take on all this. For more on this year's show, check out the conference catalog in the digital edition of this issue, or visit pcbwest.com.
P.S. A couple of housekeeping notes. This month we welcome our newest columnist, Ranko Vujosevic, an expert in factory automation. His column, Smart Factory, debuts on pg. 37. And tune in to PCB Chat (upmg.podbean.com), where EMA Design Automation CEO Manny Marcano calls content "the most important aspect of the design world."