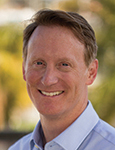 Last month, a California jury awarded a resident $289 million, finding he had developed cancer from exposure to a popular brand of herbicide.

What, you may ask, does a guy who used Roundup to kill weeds around school buildings in the San Francisco Bay area have to do with me in the printed circuit board industry?

A lot, potentially.

I had the pleasure in August of interviewing Brenda Baney for our PCB Chat podcast. As some readers may remember, Baney previously was a regular in these pages. She was an excellent columnist: knowledgeable, opinionated and articulate. After two decades at Delco, she now runs B Cubed Consulting, where she provides expert guidance on conflict minerals, RoHS and REACH product stewardship, and the International Material Data System.
In our conversation, which can be heard at pcbchat.com, Baney outlined the myriad standards and regulations facing the electronics industry. While the regulations never stop coming, our chat was particularly timely because this month California will usher in the latest amendment to Prop. 65, requiring any consumer product sold in the state, with a few notable exceptions, to have "clear and reasonable" warnings if they contain any of the more than 900 chemicals the California Office of Environmental Health Hazard Assessment has determined to cause cancer, birth defects, or other reproductive harm.

And while judgments like the one awarded the groundskeeper are daunting, Baney says liability is only part of the equation, because companies will have to spend extraordinary amounts to defend themselves, regardless of how the judgment turns out.

"Even with the 900 chemicals listed by California, they might not necessarily overlap with the US Toxic Substances Control Act or REACH or some of the chemicals a company is already tracking. That means they might not be regularly reported," she said. "If companies want to be prepared, especially in order to comply with ISO, they should assess all their entry points into California." That, she says, includes direct sales and distributors. And don't overlook legacy products or spare parts.

She offers, as example, the overseas supplier that repackages a product and removes key labels and sells the product into California without the OEM's knowledge. "That doesn't always remove your liability if a bounty hunter lawyer discovers your name on the product and the shelf without a proper label."

This is what happened following the Monsanto ruling: the stock price of Bayer plunged to its lowest mark in nearly five years. Reason: Bayer acquired Monsanto in June, and with it, its liabilities and legal exposure. Even as the California ruling was being handed down, more than 5,000 other plaintiffs were already waiting in the wings.

And therein lies the rub. Mergers and acquisitions are a fundamental part of the PCB supply chain equation. The manufacturing side of the industry is mature, and as is typical of mature industries, on a clear consolidation path. At some point, manufacturers are coming face to face with the consequences of actions taken by employees long gone and, in some cases, plants and companies long since shuttered. In 2016, for instance, North Carolina officials compelled Flex to investigate solvent leaks that contaminated groundwater near a company plant and to perform any necessary environmental remediation. As it turns out, Flex had acquired the assembler that caused the contamination, and the former owners had no assets, leaving Flex on the hook. Flex is hardly the first company to find itself in this position, and it won't be the last.

As Baney points out, the chemical conglomerates are tracking their chemicals, but might not be tracking the users in a particular industry and for a particular product. Flex didn't make the chemical, nor did it actually cause it to be leaked into the ground. But it will pay the price in dollars and notoriety.

It's ultimately a good thing that attention is paid to the vast number of materials employed today. Keeping up with ever-changing regulations is expensive and time-consuming. But an ounce of prevention is worth a pound of cure.
P.S. This month is the 27th annual PCB West (pcbwest.com) at the Santa Clara Convention Center. With more than 100 exhibitors, 15 free sessions, equipment teardowns, a keynote on the future of design and sessions on where the next generation of engineers will come from, it really offers something for everyone in the electronics supply chain. Hope to see you there!
Ed.: Timing, as they say, is everything. As this went to publication, Gould Electronics agreed to pay nearly in $2 million cleanup fees for a plant that it had acquired in 1999.