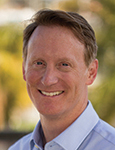 Speaking, as we were last month, about roadmaps, their role, who uses them and how, I call your attention to the retrospective that begins on page 27 of this month's issue. It's a reflection of the early days of the IPC Roadmap, which was published some 25 years ago.

As with our other year-end retrospectives on the introduction of RoHS and its effective ban on leaded solder and the launch of the IPC Designers Council, we wanted to capture the recollections of those who were on the front lines of the project. (A sad omission: Dieter Bergman, the project's biggest champion and perhaps the one person most responsible for the first couple iterations, passed away in 2014. I still miss you, Big Guy.)

In 1993, of course, the electronics supply chain was a very different animal. Outsourcing wasn't new, but it hadn't taken hold in all corners, especially assembly. AT&T, IBM, H-P, Texas Instruments and Digital Equipment were among the leaders in vertical manufacturing. Many technologies accepted as routine today (SMT and HDI among them) were still finding their way – or hadn't even made it off the drawing board.
Of note were the disparate memories of what prompted the undertaking in the first place. Having been there from the beginning, first as a reporter covering the effort and later as a member of the IPC technical staff, my own sense is we wanted to help the US manufacturing supply chain keep pace with the next generation of end-products. Time and resources are never in enough supply. The industry seers would forge a shortcut for manufacturers to ensure they didn't waste those precious resources pursuing technologies that wouldn't fulfill their customers' needs.

So, while you can insert your joke about hole-making processes like photovia or plasma that early editions of the IPC Roadmap touted, the underlying promise remained: It put industry-leading OEMs in the same room as their suppliers and created a communication dynamic that really hasn't been matched since.
Indeed, some could argue it helped move outsourcing along, as OEMs helped bring fabricators and assemblers up to speed. At that time, merchant fabricators produced about 65% of the bare boards consumed in the US; today that figure is close to 100%. And contract work made up less than 10% of the overall worldwide electronics assembly market, with computers the only area of significant penetration.

The respondents to our Roadmap story decry the general reluctance of industry to adopt the findings. I understand their disappointment – and the rationale for the users. Roadmaps reflect the best guess of those companies that provide input. Faced with limited capital budgets and, in an ever-increasingly outsourced world, no research monies to speak of, companies more and more looked no further than their key customers for guidance. What would you trust: an industry document or your own lying eyes?

A corollary to the best processes, as promoted by industry roadmaps, is so-called best practices. In an environment filled with constraints, how do we get the industry to adopt best practices? How do we even agree on what's "best?"

We all know the old saw about how there's never enough time to do it the first time and always time to rework it. In announcing a new version of its Xpedition CAD software in mid-November, Mentor pointed to data showing that performing verification early on as a regular practice reduces the number of late or cancelled projects by 14 percentage points. Mentor has, of course, incentive to promote upfront verification analysis; that's what its tools do. But there's no getting around the fact that re-spins cost money. Tools that better tie the design domain to engineering, production, test and component procurement are readily available. Their use should be widely encouraged by managers. That's just one example. There are many more. My definition, then, is: Whatever ensures the highest achievable manufacturability and reliability at the lowest cost is the best practice. Whether the next generation of roadmaps should include that is for others to decide.

As always, we are grateful for your ongoing support, and wish all our readers and customers a healthy, prosperous 2019.
P.S. Tune in to our recent podcasts on PCB design and laser soldering at pcbchat.com.