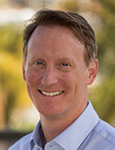 Hon Hai, better known as Foxconn, has been the largest EMS/ODM company in the world since 2005, when it catapulted Flextronics to gain the top spot. To be sure, Foxconn's revenues then and now are enhanced by ample non-electronics manufacturing segments, but the depth and breadth of the company is by any measure staggering. In calendar 2019, it reached roughly $150 billion, a mark that is all the more impressive when you consider it doesn't include sales from some of its largest subsidiaries, such as Innolux, Sharp, and its connector and cable units. Its quarterly revenue alone would make it the largest EMS/ODM in the world. And its annual output not only eclipses all its customers' electronics sales, sans Apple, but also the next four largest competitors combined.
In pursuit of the almighty dollar, Foxconn is the almightiest. Nothing seems out of its reach. Its founder and erstwhile chairman ran for president of Taiwan. It also dabbled in American politics, putting a massive (if mostly empty) facility smack dab in the soy and corn fields of the district of the then-US House Speaker.
Never one to rest on its success, Foxconn is pushing further upstream into the semiconductor market. Having already snared Albit, three years ago it took a shot at the Toshiba memory business. And as we go to press, Foxconn is making a play for Silterra, the Malaysian maker of ICs, MEMs and sensors.
Hon Hai is on high. In mythical terms, toppling Foxconn would be like defeating Voldemort and Sauron. And then for good measure, maybe kicking the butt of that creepy emperor from Star Wars. Any company would be foolish to take that on, right?
To continue reading, please log in or register using the link in the upper right corner of the page.