BANNOCKBURN, IL — North American printed circuit board fabricators reported the 90-day moving average shipments in June rose 6.3% from a year ago.
Shipments grew 17.3% sequentially, IPC announced.
Bookings for the month rose 19.4% year-over-year and 28.9% from the revised May figures.
"We saw strong PCB orders in June, outstripping any month since early 2006. The electronics supply remains constrained and companies continue to look for any available capacity," said Shawn DuBravac, chief economist, IPC. "Shipments also picked up strongly during the month, suggesting some disruptions are starting to improve and companies are increasingly able to fulfill incoming orders."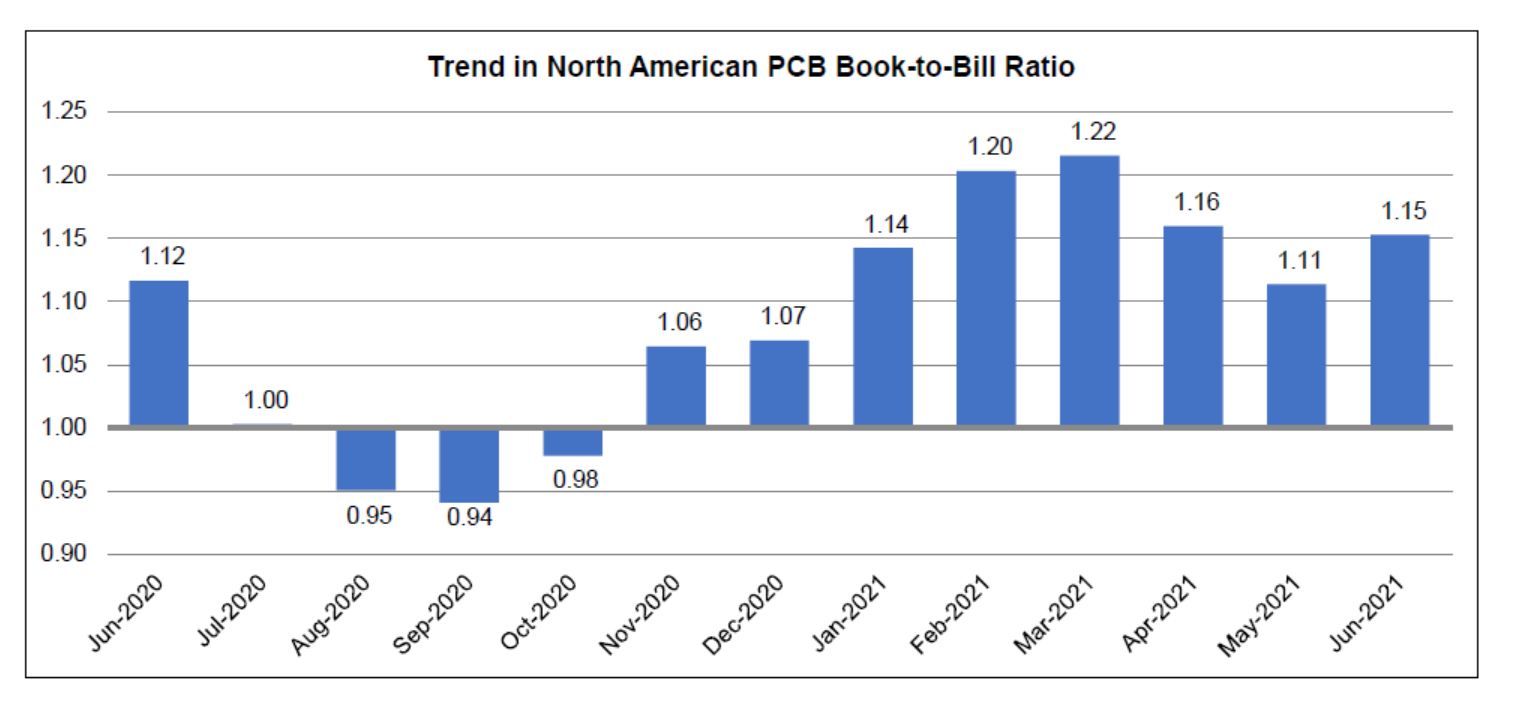 The book-to-bill ratio was 1.15, up 40 basis points from last month. It was the eighth straight month the ratio was in positive territory.
The ratio is calculated by dividing the value of orders booked over the past three months by the value of sales billed during the same period from companies in IPC's survey sample. A ratio of more than 1.0 suggests current demand is ahead of supply, which is a positive indicator for sales growth over the next three to 12 months.
Register now for PCB West, the leading trade show for electronics design engineering, coming to the Santa Clara CA Convention Center Oct. 5-8!