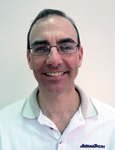 There are times increasing inventories and AVLs makes sense.

A constrained supply chain represents a challenge to Lean manufacturing processes, but in the electronics manufacturing services (EMS) market, the bigger challenge is often OEM misperceptions about strategies to address this. From a Lean perspective, navigating a constrained supply chain often requires taking one step back to move two steps forward.

Our November 2017 column discussed several areas where the best strategy was "at odds" with Lean manufacturing principles, including:
Plan further out;
Hard orders beat forecasts;
Increase the number of suppliers; and
The marketplace dictates it is smarter to carry more inventory.
The first two bullet points often cause OEMs anxiety. Case in point: At SigmaTron International, the planning horizon has moved from the 15 months we discussed last November to 18 to 24 months with some OEMs. However, given that allocation is in part decided on date of order and historical demand, this helps ensure a pipeline of critical material is in place. While an OEM will issue a liability purchase order to pipeline material, releases are still based on demand in MRP. Inside of traditional lead-time, the liability is similar to a non-constrained market. Within the 30-day window, orders are considered firm. And given that most of the constrained material is not non-cancellable, nonreturnable (NCNR), 80 to 90% of materials within the 60 to 90 day window can typically be moved out. Additionally, high demand for constrained parts incentivizes liberal return policies.

From a Lean perspective, while this type of activity creates more inventory, it reduces the number of expedite and reschedule transactions that occur when material suddenly becomes unavailable. It also helps mitigate the defect opportunities that can occur when non-franchised market sources must be utilized.

Increasing the number of suppliers is another area at odds with common Lean practice. Fewer suppliers equals fewer transactions and less management time. Consolidating purchases may lower price. However, that same philosophy translates to fewer relationships when material goes on allocation. The market is not equally constrained. Lesser-known suppliers may have material not available at the more well-known suppliers. Consequently, today's strongest partnerships focus on broadening the approved vendor listing (AVL). SigmaTron's supply-chain model utilizes centralized supply chain management coordinated with its International Purchasing Office (IPO) in Taiwan. There is centralized management of key commodity segments such as printed circuit boards, semiconductors (ICs and linear logic), power products, connectors, electronic components (relays, electrolytic, ceramic and film capacitors), plastics and metals. Consequently, regardless of market conditions, the team is focused on identifying best sources and monitoring trends in each commodity. In a constrained market, new supplier identification activities may increase, but the checks and balances associated with supplier qualification remain unchanged.

Just as pipelining may increase raw material inventory, greater amounts of finished goods Kanban may be needed to buffer demand spikes. At SigmaTron, finished goods Kanban is negotiated on an OEM-by-OEM basis and sized based on OEM preference, market conditions and historical demand variability.

The process of buffering to smooth potential part shortage bottlenecks in production is aligned with Lean philosophy. However, the levels in a constrained market are typically higher than would be considered optimum in times of no material constraint.
The systems element. One of the big contradictions in today's market is the systems element. In a perfect world, systems eliminate a broad range of manual transactions. In today's constrained market, a commitment in the system may not represent accurate part availability. Consequently, supply-chain teams need to do more manual oversight, and OEM agreements need to permit rapid EMS team response to changing market conditions related to pricing and availability.

Where possible, SigmaTron's model continues to use automated systems to keep correctly sized pipelines flowing based on pull signals. This systems-driven approach frees the team to focus on exceptions. Via its proprietary iScore system, each operation has visibility into forecasted demand, actual demand, inventory in each facility and inventory on order. This level of systems visibility helps minimize excess inventory by making it easy to determine if required inventory is available anywhere in the company's facilities. It will also help ensure that as market constraints ease, on-hand inventory and inventory pipelines are rapidly adjusted back to normal levels. Where appropriate, pull systems and auto-replenishment systems continue to be used.

While some Lean practices may need to be modified significantly to adequately address the challenges of a constrained materials market, continuing to embrace a Lean culture where practicable will ensure the fastest return to optimum inventory levels and supply chain parts when the situation normalizes. The greater interaction required among OEMs, suppliers and EMS providers to navigate this market is also providing lessons learned that may improve the application of systems tools in a normal market. Additionally, the challenges faced in today's market are also helping to underscore the interdependency present in the OEM-EMS relationship and the benefits available when the parties focus their expertise on joint problem- solving.
John Sheehan is vice president - director of materials and supply chain at SigmaTron International (sigmatronintl.com); john.sheehan@sigmatronintl.com.