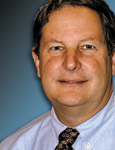 The biggest challenge we face is how to implement change.
It's not often that you receive a piece of mail – snail mail of all things – that stops you in your tracks. Just such a letter, looking suspiciously like junk mail, arrived in an unassuming envelope on my desk a few weeks ago. It was from a longstanding supplier and announced they would be ceasing operation at the end of the following month. As shocking as that news was, other comments in the letter were, on a different level, even more jolting.
Let's face it, the consolidation in our industry during the past dozen or so years has been extreme, and yes, my supplier mentioned this as a contributing factor in its decision. As I think back to when I entered board fabrication over 20 years ago, the industry was North-America centric, with something just shy of 1,000 companies ranging in size from the very small to the world's largest. Foreign competition was primarily from Europe and Japan, with some emerging activity in Taiwan. They were heady times, and most consolidation was caused by merger and acquisition.
Today the landscape is radically different. In North America the number of fabricators is a fraction of what it was just 19 years ago, which is a fraction again of what it was 10 years before that. Industry growth has been not in Europe, Japan or Taiwan but primarily in China and other Pacific Rim countries such as Vietnam, Malaysia and the Philippines. Those that compete in the "West" are a mixture of those struggling with capability out of synch with the demands of advanced technology, or successful companies that are "niched in" to their customer base and have the ability to reinvest. My now former supplier acknowledged that this consolidation made its capacity, unique as it was, underutilized. And before I could fully ponder the situation, which meant adjusting my planning to include adding the supplier's unique process capability, something I had not budgeted for, the real jolt of the letter struck me.
In the very first paragraph, the supplier stated that its "business model no longer works." Ouch! That stings. It stings because if its business model no longer works, do any of ours? As we begin planning for the next year, do we have to make radical adjustments so that the business model works?
Anyone who knows me knows I hate the term "business model." Those engaged in managing, directing, leading or owning a business know it is no model, but rather it is real, and the people that the business touches are real, and the customers are real, and the good – or bad – the product does is real. Maybe to an outside theorist it is a model, but for those who spend their blood, sweat and tears day in and day out, it is very real. And yet the statement that the business model no longer works raises the question for those in the trenches fighting fires every day: Is there a better way? Need we, or should we, change? Is it time to reassess what we are doing and why?
Asking such questions is something we all must do on a regular basis to ensure our businesses don't morph out of step with what industry seeks. As untimely as a going-out-of-business announcement from a supplier is, it may be a wakeup call for everyone to stop, review their business, and its strengths and weaknesses, and refocus on what is essential for long-term success and what is important for successful day-to-day tactical movement toward long-term success.
Answering those questions requires discipline and courage. The discipline comes from really drilling down to make sure the "same old, same old" answers are not plugged in response to the "how are we doing" softball question. The courage comes when fissures are seen in your game plan, from the willingness to make tough decisions to correct the plan as quickly as possible.
Possibly the biggest challenge for us all is to understand at what point identified change will impact us. Equally, will that change necessarily have a negative impact, or could it be turned into a positive event? It's not just about going out and getting more orders, especially if technology is changing faster than your company's capability is. It's not just about cutting, especially when individual skills are essential to producing quality product. The biggest challenge is how to implement change. Capability requires buying new equipment and implementing new processes, often before we even win "the" customer. Changing people's skills often means changing people, which is made more difficult with longer tenured staff.
As difficult as grappling with change is, addressing if and how your company will adapt and thrive in such a changing environment needs to be done no less than once each year, and best if done as part of the annual budgeting process. If change needs to take place, it is best to determine what change and how it will be implemented before committing to sales, staffing or investment that was developed and intended for a different set of circumstances. Equally, if the view is becoming foggy, then now is the time to dig in to figure out what is changing and how to leverage that change for the better.
I never like to hear of anyone who decides to close up shop. It's even more painful when you know them first-hand. But if good can come from a company's demise, maybe it's simply the jolt that focuses our thinking on what we should be doing differently.
Peter Bigelow is president and CEO of IMI (imipcb.com); pbigelow@imipcb.com. His column appears monthly.