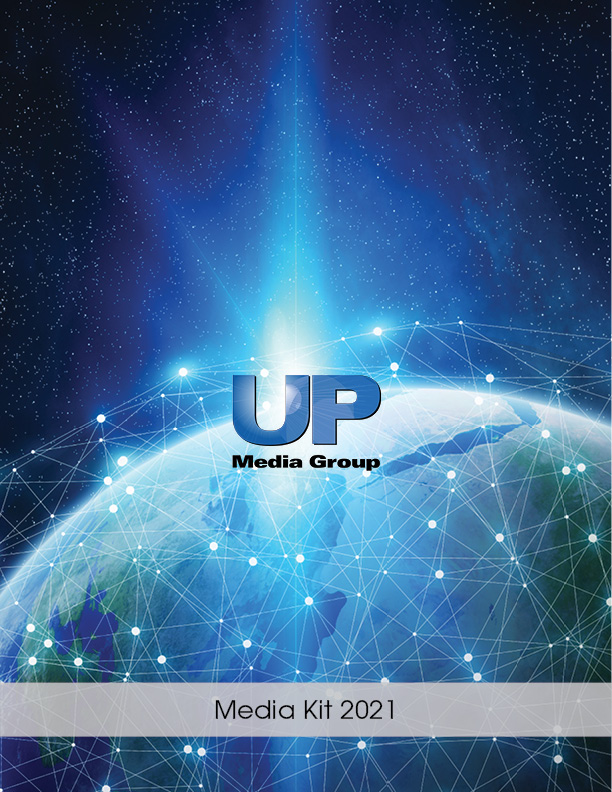 ABOUT US
UPMG is dedicated to providing electronics industry designers, fabricators, assemblers and suppliers with the news, insights and best practices to keep them in tune with today's electronics industry trends. Through our magazine, websites, email newsletter, and social media networks, UPMG offers professionals real solutions to staying on top of the fast-moving industry and provides a platform where buyers and sellers can connect and engage.
WHO WE REACH
UPMG focuses on these core constituencies, which substantively overlap: printed circuit board designers, fabricators, assemblers, and their suppliers. Their sizes range from small to mid-size regional companies to the largest multinational electronics companies in the world. Our readers are corporate managers and executives, engineers and engineering managers. The combined subscriber audience for the UP Media brands and shows is more than 110,000 industry professionals worldwide, including qualified buyers and influencers. Overall, UP Media Group has more than 2.5 million engagements with industry professionals annually through all our print, digital, trade shows and other media.
OUR INTEGRATED AUDIENCE
Tap into the right mix of UPMG's influential media platforms to reach our target audience of strategic decision-makers. They are industry leaders: Decision-makers with the authority to recommend or buy your products and services.
THE PRODUCT MIX
PRINT ADVERTISING
PCD&F/CIRCUITS ASSEMBLY is the 38-year-old industry bible of the electronics manufacturing industry. For 2021, we have a print frequency of 12 times a year, by far the most of any English-language industry publication. Each issue is distributed in print and digital editions.
DIGITAL ADVERTISING
No more "flipbook!" Enjoy our state-of-the-art mobile-friendly digital magazine platform, which is built to be read on digital devices. We now offer a vertical, mobile scrolling content up-and-down format instead of forcing users to slide, click or flip through each page in the old digital edition format. Special digital-only enhancements and advertising rates available!
EMAIL NEWSLETTERS
The PCB UPdate newsletter delivers fresh news and technical content to thousands of readers worldwide on a thrice-weekly basis, with a "stop-what-you're-doing-and-read-this-now" value proposition. They offer the best opportunity to put your brand or solution in front of key buyers on a high frequency basis.
WEBSITE ADVERTISING
Leverage UPMG's redesigned and responsive websites, pcdandf.com and circuitsassembly.com, to put your solutions in front of the key industry buyers you want to reach. Placing an ad on the UPMG sites gains you exposure to tens of thousands of the qualified engineers and executives you need to reach. The site has a variety of different locations to meet your needs. All ad positions include detailed analytics on reader engagement.
SOCIAL MEDIA
Reach tens of thousands of engineers online via our social media vehicles: Twitter, Facebook, LinkedIn or our new podcast series, PCB Chat.
EVENTS & AWARD PROGRAMS
UPMG's awards programs are the most prestigious in the electronics design and manufacturing industry. They include the annual Service Excellence Awards which since 1991 has recognized the top EMS companies and electronics assembly suppliers and it the only such program based on actual feedback from one's customers.

The NPI Awards, which debuted in 2008, recognizes the leading new products for electronics assembly and fabrication during the past 12 months. The annual awards are selected by an independent panel of practicing industry engineers, and are presented during the IPC Apex Expo trade show.

ADVERTISE WITH CIRCUITS ASSEMBLY

For a PDF of the 2021 Media Kit, click here.

For a PDF of the 2021 editorial calendar, click here.

For a link to the 2021 editorial calendar, click here.

For information on advertising with CIRCUITS ASSEMBLY in print, digital, online, or in the PCB UPdate e-newsletter, please contact:

Brooke Anglin
Senior Sales Associate
p: 404-316-9018
banglin@upmediagroup.com