Details

Written by

Mike Buetow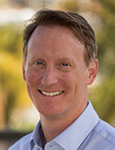 When it comes to the monthly editorial content in PCD&F/CIRCUITS ASSEMBLY, we typically don't do "themes."
So it's a matter of randomness and luck that we have not one, not two, but three pieces this month related to electronics thermal management and cooling. Fitting, too, being the month of June is, for the Western Hemisphere at least, on average the warmest of the year to date.
But June is also the month of the most significant trade show in the bare board fabrication industry: The JPCA Show in Tokyo. Regrettably, few Westerners will attend. It's too bad.
We are seeing significant interest at all levels – technical, management, and even political – at beefing up domestic printed circuit board capabilities. In particular, the West is attempting to make up for decades of failed progress with new investments in IC substrate production.
Read more ...