A look back at friends and colleagues who left us in 2013.
Anyone who has walked through what used to be called a stereo store over the past 50 years has at some time no doubt heard music blaring from a Kenwood or Bose speaker. Bill Kasuga, who cofounded the latter, and Dr. Amar Bose, the genius behind the eponymously named Bose Corp, both left us this year, though their companies live on.

Other significant inventors who passed away were Dr. John E. Karlin, the Bell Labs engineer who designed the first touchtone phone keypad, and Gunter Erdmann, who held 13 patents for electronics materials and solder printing.

This year was particularly sad for the staff of UP Media, as we lost one of our own, Jerry Murray. Murray, the longtime West Coast editor for Circuits Assembly and PC FAB, passed away Jan. 13.

This month we reflect on their impact on our industry and our lives.
Lance Redfearn, 48, territory account manager at MetricTest.
Phillip D. Hester, senior vice president of R&D, National Instruments, and holder of more than 10 patents in microprocessor technology.
Bill Kasuga, 98, cofounder of Kenwood Electronics.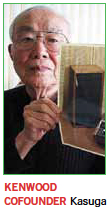 David Weissman, 59, president, Precision Graphics.
Dr. Amar G. Bose, founder Bose Corp. and former Massachusetts Institute of Technology professor.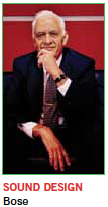 Rob Tyrrell, 62, technical director, StenTech.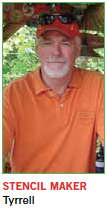 Jack McCann, 54, president, Mega Fluid Systems.
Dr. Jim Arnold, 63, longtime engineer AT&T Bell Labs and Motorola, and iNEMI consultant.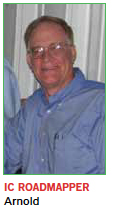 Liu Fuzon, 14, 3CEMS factory worker.
Milo Bryant, 82, Ayrshire Electronics chairman and chief executive.
Jerry Murray, 82, Circuits Assembly and PCD&F West Coast editor, mentor and friend.
Gunter Erdmann, 73, former president of MPM, invented the reciprocating squeegee, and held patents on solder paste and stencil frames.
Seven unnamed Foxconn workers.
Dr. John E. Karlin, 94, Bell Labs industrial psychologist and electrical engineer, designed the touchtone phone keypad.
Glenn L. Seely, 56, sales and marketing manager at Southwest Systems Technology, Austin American Technology, and president of Alandra Services, a manufacturer's rep company.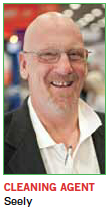 Fred Hübner, 62, managing partner of GSS Grundig SAT Systems and ZVEI Satellite & Cable board member.
Kenny Keegan, 53, sales engineer, Sager Electronics and TTI.
Bill Henningsgaard, 54, former Microsoft executive.
Dick Topping, 78, longtime sales representative for BTU and other electronics companies.
Eric Lidow, 100, cofounder, International Rectifier.
Paul Blanchette, 61, veteran IBM packaging engineer.