Silicon Valley's choice for one-stop shoppers is gaining a national reputation for handling the toughest boards.

It was September, and Green Circuits was booming. President Joe O'Neil met me at the door to the company's one-story EMS plant in San Jose. "We have 30 minutes," he said. As we headed toward his office off the factory floor, I could already see the line forming behind me.
Green Circuits is really the story of two EMS companies. Power Design Services was founded in San Jose in 2001, just ahead of the tech turndown. Green Circuits came along five years later. Both companies expanded over the years, with PDS moving to a larger plant in 2010 and Green Circuits expanding in 2011.
In May 2018, the two companies merged. Joe O'Neil was president of Power Design Services and assumed the same role post-merger. The combined firm took the Green Circuits name because it was more widely recognized in the industry as a larger company with a larger customer base, O'Neil told Circuits Assembly.
While sharing a hometown and industry, the two companies followed different service models. "Green Circuits has internal customers and a different level of effort effort and commitment than I've seen before," O'Neil said.
The private equity firm behind PDS, Evolve Capital, looked at a dozen shops in the Silicon Valley before settling on Green Circuits. The PE group wasn't after a turnaround project. Part of the appeal of Green Circuits was that it was already a highly functional outfit. It had registered 10 straight years of growth prior to the merger. PDS had 35 staff and was roughly $15 million in sales. The combined firm has close to $50 million in revenues and over 200 staff.
According to O'Neil, Green Circuits does two things really well: builds complex assemblies, and builds them fast. Among the typical products are Intel 5G reference boards, which contain up to 16,000 parts, including optical and RF components. Also in the queue: semiconductor test boards with 22,000 01005 parts. "We understand the complexity of the supply chain and can do full turnkey in a week," O'Neil says.
The main plant, on the larger side by Silicon Valley standards, features five SMT lines (EKRA printers, Vi Technology inline SPI, Juki placement, Vitronics Soltec reflow ovens). A new MES system coming online early in the current quarter will enable board-level first-pass-yield data and automated work-in-process (WIP) reporting.
The ideal customer has a high level of complexity and different lot sizes, ranging from five to 15,000. One customer is over 10% but is less than 15% in revenue. About 10% of sales originate from the East Coast and Midwest. Consignment work still makes up a good portion of revenue, although the trend is to turnkey. Additional services extend to fabrication procurement, engineering, box build, BGA rework and onsite failure analysis. The majority of both the senior management and program managers have experience in bare board fabrication, making Green Circuits something of a one-stop shop.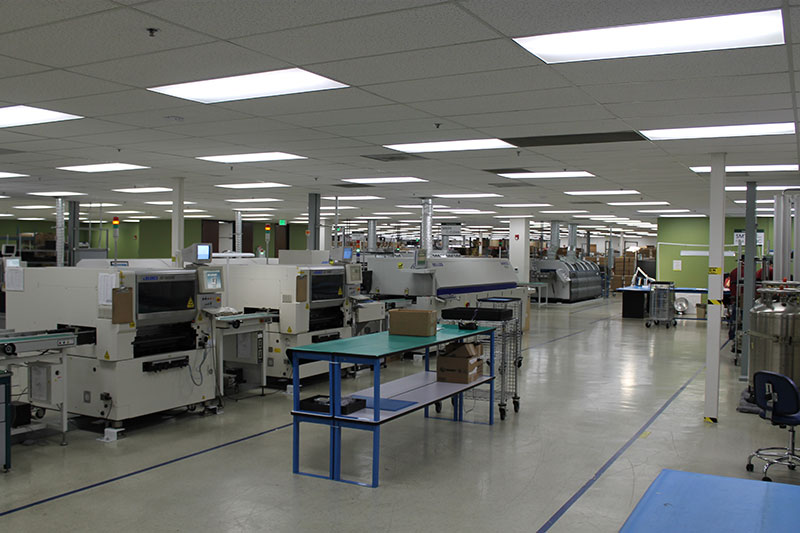 Certifications include ISO 13485 and AS9100, with TS 16949 pending. Less than 10% of revenues come from military/aerospace.
Staffing is always an issue in the Valley. O'Neil says he wouldn't mind finding a few more program managers. When we visited, Green Circuits had 20 job openings.
A second issue is capacity. Half the company's top 10 customers asked for more capacity. O'Neil is a seasoned veteran of the EMS industry, having spent two decades heading Hunter Technology, a Bay Area fabricator and EMS company. He knows the ups and downs of the industry cycles. "We can't solve the capacity issue for 200 customers," he notes. "You don't get these opportunities too often, so which ones can we do a great job with for years, and which do we hand off?" Still, in an effort to accommodate its customers, Green Circuits doubled its SMT capacity in September 2018.
Thirty minutes went by in a snap. We didn't need to look out the door to know the demand for O'Neil was peaking. Through the windows to the shop floor, the steady stream of workers and the sound of humming machines made clear that Green Circuits is too.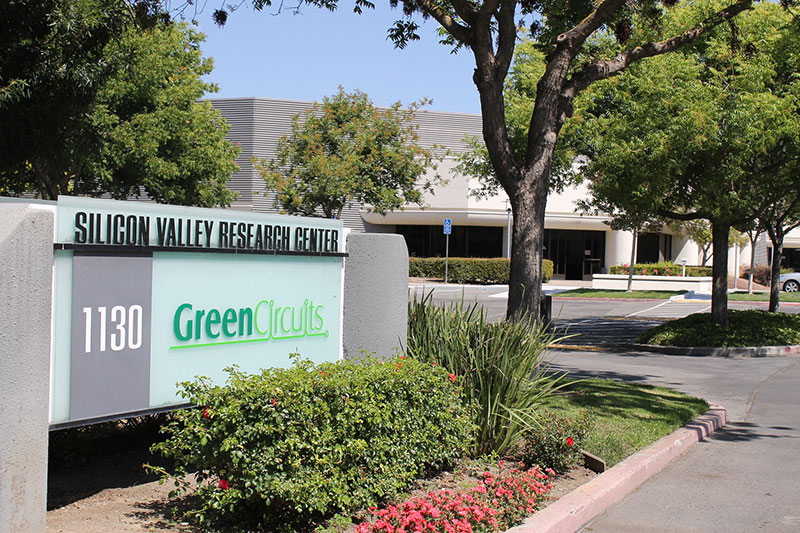 Mike Buetow is editor in chief of PCD&F and Circuits Assembly; mbuetow@upmediagroup.com.