Under the radar, the newest addition to the $1B EMS club is flying high on A&D.
In 2021, with pandemics and parts shortages still grabbing all the headlines, Creation Technologies quietly joined an exclusive club: the $1 billion electronics manufacturing services companies. Fewer than 30 companies in the world are members of such rank, and of those, only two others are privately held.
That Creation attained such lofty revenue heights on the downlow is keeping with its unsung nature, however. Despite accumulating several CIRCUITS ASSEMBLY Service Excellence Awards over the years, the EMS company has historically remained in the background, ceding the limelight to the latest Wall Street darling of the week.
It will be tough to keep the proverbial lid on, now that its private equity owners have acquired not only Creation, which is nearing, if not now in, the top five EMS companies based on North American revenues, but also Summit Interconnect, which is a top three board fabricator in the same geography.
For a company that has grown by acquisition – at least a dozen across its 30 years in business – Creation itself has been the object of others' affections. Early on, cofounder Geoff Reed and chief executive Arthur Tymos spearheaded an ESOP, giving employees a stake in their surroundings. In 2007, Birch Hill Equity Partners invested $65 million for a stake in the firm. In 2019, Lindsay Goldberg consolidated the ownership, acquiring Creation Technologies outright.
To manage its new investment, Lindsay Goldberg brought in DeFalco. DeFalco brought a long track record with blue chip firms and in key markets. Previously he was CEO of MDS, a publicly traded life sciences company; president and CEO of Crane Currency, which is the producer of banknotes for the US; Senseonics, which makes glucose monitoring systems, and president of PerkinElmer Instruments. He launched his career in engineering and product development at IBM.
The past two years have been a whirlwind for the firm, snatching up Applied Technical Services in 2020 and Computrol and IEC Electronics this year, while also inaugurating a new plant in Mexico. The moves cemented the company's North American footprint, while expanding its penetration in its core aerospace and defense and medical markets. While ATS was perhaps a surprise because of its proximity to Creation's plants just north of the Canada border, the IEC acquisition, in particular, caught the industry's attention. The $174 million paid was an eye-popping 14 times earnings. (Given IEC's backlogs and book-to-bill ratio – 1.76 at the time of closing – and the lack of overlap with Creation's existing customers, Lindsay Goldberg may have bought low.)
All the while, DeFalco and his team are focused on increasing its share of the burgeoning lower-volume, high-reliability market, where margins remain much more attractive than the consumer and computing sectors.
In an exclusive interview, Creation Technologies chairman and chief executive Stephen DeFalco laid out the company's market focus, its acquisition and growth strategy, and its approaches to the biggest issues facing the industry today: supply chain shortages and talent recruitment and retention.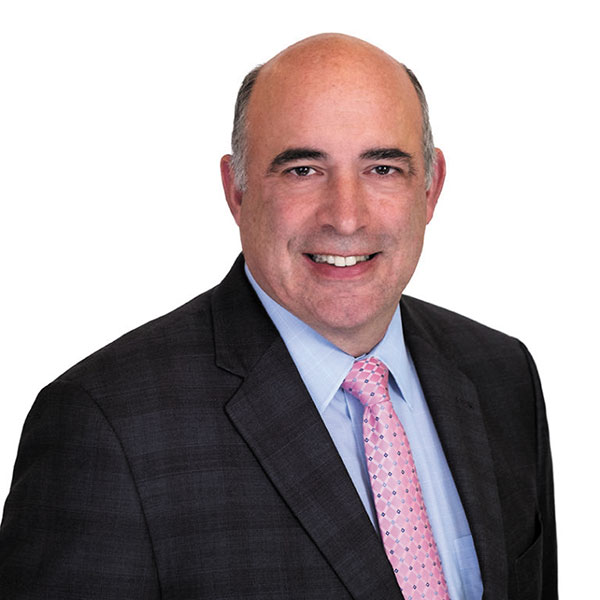 Mike Buetow: Creation Technologies had a series of acquisitions in the mid-2000s. Then activity slowed. In the past two years it has acquired ATS, Computrol and IEC. What's changed?
Stephen DeFalco: The acquisitions of ATS, Computrol and IEC deepen our focus on our core markets: aerospace and defense, medical, and tech industrials. Post-acquisitions, we have 14 manufacturing locations, over 30 SMT lines and 4,400 employees. Our annual revenues now exceed $1 billion.
My passion is growing and building a business, and it's been great to have the opportunity to do that here at Creation Technologies. We are investing to make Creation Technologies a "category killer" in the high-reliability, low- to medium-volume market segment that includes customers in aerospace and defense, medical, and tech industrials. I might be the only CEO in the industry who would no-bid a $100 million customer opportunity and instead ask my sales team to bring me ten $10 million opportunities.
Our private equity sponsor, Lindsay Goldberg, has structured its fund with a long-time horizon. The idea is a "buy and build" strategy that is driven by serving our current customers well to grow our business with them and opportunistically executing on strategic acquisitions. EMS is a great industry to invest in because nearly all products are becoming more technology focused, requiring complex electronic assemblies. We believe our focus on specialty EMS will allow us to build a superior offering for our customers.
MB: At one time Creation was partly an ESOP. Is that still the case?
SD: No, there were various minority holders at one time, but we now have a very simplified capital structure.
MB: The multiple paid for IEC got the industry's attention.
SD: IEC has a great track record of strong, organic growth and a wonderful reputation with customers in the aerospace and defense market. We like the aerospace and defense market because it generally leads to long-term customer partnerships. Once a company sets up a supply chain, they tend to be partners for life. They want a reliable, long-term partner that minimizes risk while manufacturing sophisticated technologies. This fits well with our partnership model. We are very deliberate about which customers we onboard because we view it as a marriage.
MB: I first toured a Creation Technologies plant in 2012. At the time, the company's sweet spot for customers was around $3 million. The plants were capped at roughly $100 million in revenue and 300 employees, after which another plant might be built just blocks away. Notably, in an industry where companies often conceal their customers, Creation had signs with customer logos hanging above the SMT cells. Does that still hold true?
SD: Our sweet spot really has more to do with the type of customer than a particular dollar amount. We look for customers looking to partner with a company that offers a global scale combined with the agility to serve the medium-volume, high-reliability markets. Creation Technologies doesn't have a single customer that accounts for more than 10% of our revenue. We do still put the customer logos above the production cells. It is a great motivator for our teams who work in each of those cells.
MB: The NPI Centers in Denver and Milwaukee are a new approach. What's behind that strategy?
SD: The founders of Creation did a really good job of building a service-oriented culture. We've expanded on that as we built it into a global company. We have developed an enhanced NPI process which we call LEAP, for Launch to Excellence to Advanced Production. It encompasses design, value analysis, value engineering and test development. LEAP covers all aspects of the product lifecycle from new designs to product transfers. We have invested in this process to improve execution of product launch activities. Speed to NPI is very important to our customers, but we also focus just as much on the quality of execution to help them get to volume production in a qualified process.
MB: Most of your plants are less than 60,000 sq. ft. At 205,000 sq. ft., the new site in Hermosillo is an exception.
SD: Hermosillo is a purpose-built greenfield facility designed for lean factory flow with the most modern manufacturing equipment. We had the opportunity to design a site that could accommodate our growth and can support up to 12 SMT lines. In addition to offering efficient product flow, the new facility will provide fully integrated EMS solutions, including dedicated areas for PCB assembly, system integration and test, as well as forward and reverse logistics.
Mexico offers customers a low-cost option and has a significant logistics advantage. Customers with medium-volume, high-reliability products are looking for Mexico.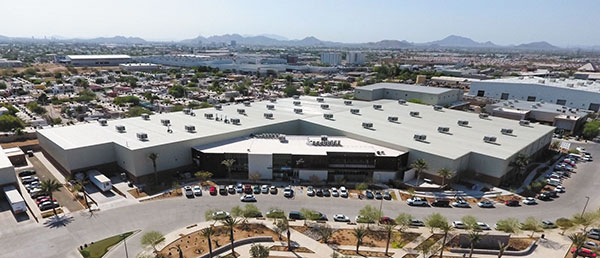 MB: Are the factories aligned to work together? For example, is product moved from site to site?
SD: Our approach is to give customers access to everything we offer globally. Customers can determine which sites make best sense for them based on their various needs and products. Our SMT practices are harmonized across our sites. Customers want us to do what we do excellently and are attracted to our global offering.
MB: Even more recently, Lindsay Goldberg acquired Summit Interconnect, the second-largest printed circuit board fabricator in the US. Is there a strategy to leverage that company with Creation?
SD: This investment is separate from Creation, although Lindsay Goldberg felt comfortable buying Summit because of its experience with Creation Technologies. Summit is very selective and has a portfolio of high-quality customers.
Creation has relationships with a number of great PCB suppliers, and Summit works with and ships quality product to a number of our competitors. With that said, if a customer wants a joint Creation-Summit team, we can make it happen, but it has to be driven by the customer. If the customer drives it and wants it, we will have a great offering with our "sister" company.
MB: IEC CEO Jeff Schlarbaum is widely credited with turning around that company. What is the plan with regard to retaining IEC management?
SD: Retaining management is extremely important in our acquisitions. Jeff and his team have done a great job of building a successful company that has an excellent reputation with those customers. In fact, Jeff was recently appointed to the Creation board of directors. We are thrilled to have Jeff, with his knowledge and expertise in the EMS business, continue as part of our team.
MB: Let's talk about the big issue facing the entire industry: parts supplies. What is your take on that? And what steps did Creation take to keep customers informed?
SD: When the component shortage situation hit, phase one was "scramble like hell." Now the focus is how the semiconductor factory is producing and how we can manage procuring allocated components. The situation will ease slowly, probably through mid to late 2022.
In dealing with the supply and logistics issues, we live our values. We have proactive, high-integrity conversations with customers. For any product, typically there are three to five critical components on the bill of material. We keep customers informed. We tell them exactly what the situation is and how it will affect them every day. It really affects team morale when you are used to delivering what your customers want and you just can't because of supply disruptions. There is tightness in labor, tightness in freight. It will return to normal, but probably not as soon as we'd hope. I think our industry will be in an inflationary environment for a significant period of time.
MB: That's a good segue into the labor situation. I've been in the electronics industry since 1991, and the industry has always pointed to a lack of available skilled operators and engineers. That was true in 2000, and also true when unemployment spiked during the 2008 recession. What's the picture for Creation?
SD: More aggressive hiring. The labor situation has shifted the way we hire and we have increased our starting wages. But adding pay isn't going to do it alone. We've put more emphasis on 401(k) matching and improved benefits that appeal to our target market of employees. Once they join, it's all about training and providing opportunities for career progression.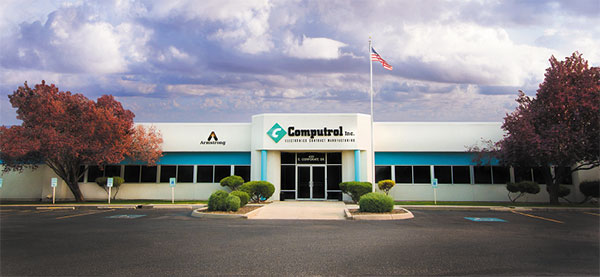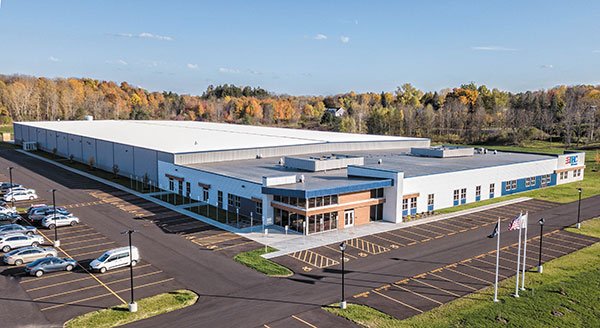 MB: Has the pandemic affected acquisition velocity? I'm wondering whether activity slowed for a while, and the number of recent deals is due to a lot of pent-up M&A demand.
SD: It's bizarre that two acquisitions hit within two weeks of each other. It was more coincidence than plan. We do have the financial capacity to do more, but only if they are on strategy. We have our investor's backing and confidence to build and grow the business as appropriate.
MB: My research indicates there are about 130 or so publicly traded EMS companies worldwide. Being public adds pressure, of course, to what is already a low-margin industry. Do you think there's an appropriate size for a public EMS company?
SD: I think there are a lot of EMS companies that are public that shouldn't be. And there are significant financial and overhead costs to being a publicly traded company in terms of board fees, filings, etc. With Lindsay Goldberg, we don't have to incur these costs and can focus on investing in our factories to better serve our customers.
MB: How do you spend your time?
SD: At first, it was upgrading talent and sharing best operational practices across the sites. For instance, when I came in, SMT changeovers took up to 140 minutes. Now they average 25 minutes. And circuit card assembly throughput time is down 50%.
Now I'm spending more time with customers. About 50% is with customers. Talent development is about 25%, and operations is 25%. I am very privileged to work with such an outstanding leadership team.
MB: What should customers think of when they hear "Creation Technologies?"
SD: We provide a long-term, intimate partnership. We are passionately in the fight with them to make them successful and will deliver resources across our global team to make that happen. •
Mike Buetow is president of the Printed Circuit Engineering Association; mike@pcea.net.