Details

Written by

Susan Mucha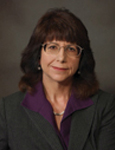 The flow of migrants from south of the border is choking supply-chain routes.
As we enter the middle of 2019, it appears to be shaping up as a good year for many in EMS. Anecdotally, I'm hearing the best reports in years on firm backlog from the providers I regularly talk with. I think this is part function of a good economy, but also due to the material constraints the market has experienced for several years. OEMs recognize that having orders in place can be critical to parts availability. Hopefully, this is actual demand and not the double-booking phenomenon seen in previous constrained markets.
The materials market appears to have good news as well. While a few commodities are showing longer lead-times or allocation, the bulk of component lead-times and prices appears to be stabilizing. A few have even decreased lead-times. This is good news for EMS because component availability has impacted companies' ability to grow. This is a good time to check customer forecasts, since if orders have been inflated, stabilizing material availability may translate to a pushout
in demand.
Read more ...