Details

Written by

Alun Morgan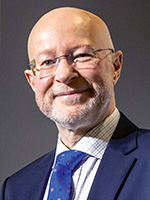 For real-time and predictive interventions, smart patches are in style.
For many of us in the technology sector, markets for high-tech products have remained resilient in the face of the effects of the pandemic. Despite lockdowns and restrictions, businesses are finding innovative ways to continue operating safely. Indeed, some seem to be thriving.
Gartner predicts the wearables market will grow 18% in 2021, reaching $81.5 billion. Ear-worn devices represent almost 50% of this market, with the current strong sales attributed to the WFH trend – as people upgrade from standard headphones for video conferencing – and the latest smartphones that have no 3.5mm jack.
Gartner notes, however, the increasing contribution of smart patches in the wearables space, rising to third in importance as sales of wristbands decline. This technology has ample potential to realize innovations in fields such as medicine and wellbeing that are so far undiscovered.
Bringing together multiple exciting technologies, such as flexible electronic materials, miniature sensors capable of detecting movement and various biomarkers, and micro-needles to deliver medicines when needed, smart patches are already changing healthcare. Conditions such as diabetes can be managed by detecting glucose levels in sweat on the surface of the skin and automatically injecting the appropriate quantity of insulin through an array of micro-needles. Researchers in the UK have considered similar patches to administer coronavirus vaccines.
To continue reading, please log in or register using the link in the upper right corner of the page.
Read more ...