Details

Written by

Mike Buetow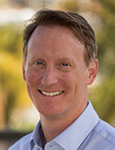 Some 13 years ago, UP Media Group launched the first virtual trade show for the electronics industry. In some ways – most, probably – we were ahead of the times. People liked it because it was simple to attend, but the platform wasn't ready for prime time.
That's not to say it was technically subpar. You could pop in and out of booths and talk to the personnel waiting for you, and I still feel for those folks who, driven by caffeine and excitement (or just an affinity for self-abuse), kept vigil around the clock as attendees in different time zones came on line and into the show. And we held webinars and chats with high-profile experts like Dr. Eric Bogatin. But in the end, attendees seemed to prefer meeting with peers face to face.
Covid-19 is injecting itself into almost every facet of our work and home lives, however, and we have to make some concessions to the times. As such, we have made the difficult but necessary decision to make PCB West a virtual event this year. The call was made following a survey of past attendees and talks with our more than 100 exhibitors.
Read more ...