Details

Written by

Peter Bigelow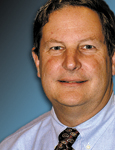 Are we about to return to an era of rapid inflation escalations?
When you have been around the block as many times as me, events eerily remind you of similar events from a different time. Or, as legendary baseball player Yogi Berra supposedly said, "It's like déjà vu all over again!"
I began my career in the mid-1970s. Those were very different times. Technology was primitive compared to what we take for granted today. "Social media" was confined to writing a letter (on paper!) or picking up a phone (tethered to the wall!). Another distinction was something called inflation. For the span from the early '70s through the mid-'80s, the annual inflation rate ranged between 12% and 20%.
Working for a large, global, electronic connector company at that time, one of the jobs I held was that of division "pricing administrator." When promoted to the position, I remember feeling heady about so much responsibility. I soon realized I was going to be a very busy guy.
Read more ...