Details

Written by

Greg Papandrew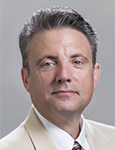 Review pricing with current and outside suppliers to confirm you are paying the going rate.
"We don't have the bandwidth to move business."
That's what a printed circuit board buyer told me recently.
Let's unpack that because it could be a shortsighted attitude.
When an EMS firm puts a PCB supplier on its AVL, it often asks only for pricing on new projects. When it comes to existing work, the response is often, "We don't move boards once they are placed," or, "we don't have time to rebid those," or, "it takes too much effort to move to another vendor."
Even in the face of rising board costs, many buyers and procurement managers resist moving production away from suppliers they've used for years.
Read more ...