How Aqueous Technologies is leading the way toward clean assemblies.
It all started, fittingly, on a napkin.

Below the San Bernardino Mountains in Rancho Cucamonga, CA, you'll find Aqueous Technologies, a cleaning company launched more than 20 years ago. The manufacturer of cleaning systems for electronics assemblies is the vision of Mike Konrad, president and CEO.

Konrad, described by colleagues as having "a special entrepreneurial spirit," saw "water as the future" of cleaning boards when he started in a garage in Northern California. It was in that garage that Konrad designed his first cleaning machine, outlining it in pen on a napkin. That makeshift parchment now resides, in a frame, at the current company headquarters.
Konrad was at the time working for a soldering equipment manufacturer. It was the 1989 signing of the Montreal Protocol, which eventually banned CFCs, then the primary cleaning solvent for printed circuit boards, that inspired him to launch Aqueous Technologies. "There was considerable concern, even panic as there was no real (legitimate) alternative," recalled Konrad in an interview.

"At that time, there were water-based cleaners, but they were little more than mildly converted dishwashers and were better at  soliciting jokes than cleaning boards." Still, the basic technology behind these water-based cleaners had promise.

Konrad suggested the development of a water-based alternative to solvent cleaners, but his employer wasn't interested. Funding the startup himself, Konrad and a friend designed a water-based cleaning system, which they sold to his employer. Emboldened, he began developing designs for systems that would be more environmentally safe, including a zero-discharge cleaning system, which, he says, had no impact on the environment. That's where his employer balked and Konrad walked.

"When I approached my employer with that idea, they were not impressed. Seeing no need, they rejected my idea. With necessity being the mother of invention, and rejection being the mother of motivation, I resigned and started my own company."

Aqueous moved into its current Rancho Cucamonga, CA, location six years ago, but the 15,000 sq. ft. facility still looks brand new. In January, CIRCUITS ASSEMBLY toured the facility with national sales manager John Hall, who has been with the company for nine years.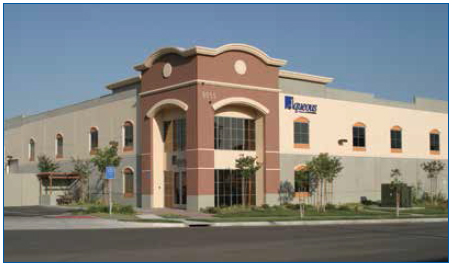 Figure 1. Aqueous Techologies' current headquarters in Rancho Cucamonga, CA.

All around the facility, there is an extended family feel. "I started working on the assembly line in college just to pay for a trip to Ireland and Scotland," Hall recalled. Today, Hall is not only one of the firm's 30 staffers, 28 of whom work onsite, he is also Konrad's son-in-law. Almost all of them are in production, and 80% of the building is designated for manufacturing.

Aqueous believes its single-minded approach is an advantage. "Our only focus is cleaning machines," Hall said, giving Aqueous "the luxury of putting more thought into the machines" to become "more and more environmentally conscious."

Perhaps that's why Aqueous boasts the biggest market share in the US for batch machines, the only type of washer the company designs and builds. Given that the assembly market has trended away from inline equipment, competitors have taken notice. "Every inline manufacturer, without exception, has built a batch cleaner in the last few years," asserts Hall.

The facility is a testament to the industry's response. In one conference room stands a glass case that houses more than 40 industry awards (including multiple Circuits Assembly New Product Introduction Awards). Across the hall is a cleaning and analysis demo site for customer samples, where clients can "dial in" on what they need before buying a machine, Hall explains.

The demo room includes a cleaner, a tester and visual analysis. The company's flagship Trident cleaner and defluxer is designed to remove all flux types from an assembly, according to Hall, and to do so in any mode of discharge: full, low or (the most popular) zero. Like its customers, Aqueous is "conscientious about how much water, power and chemicals we use and how we dispose of them," says Hall.

The Trident machine reuses water and holds onto the chemicals. "Aqueous cleaners are designed not to go into the drain. Our zero-discharge systems filter and re-deionize solution and rinse water to alleviate draining requirements.

"Flux conducts electricity. We remove flux at the end so voltage only goes where you want it to go. Flux allows dendrites to grow, so we remove them," said Hall. "How clean a board needs to be depends on where it's going. How long does it have to be in the field?"

Besides the napkin, the site contains other nods to the past. Hall points out the Zero-Ion G3 cleanliness tester in the showroom, an updated version of the machine originally developed in the 1970s in the US Navy. Designed to indicate assembly cleanliness, the system also takes quick, accurate measurements on bare boards and other electromechanical devices. Aqueous still sells the machine today.

Also in the showroom are a microscope and camera. Residues that cannot be seen visually are subject to a ROSE (resistivity of solvent extract) tester. Roughly one in three boards is sent out to special labs such as Foresite in Indiana, ACI Technologies in Philadelphia, or one of Trace Labs' sites for ion chromatography testing. The labs can determine "'where and what' is on the boards before we set up a cleaning process," said Hall.

In the building's main manufacturing area resides a raw stainless steel weld shop. After welding, a newly built machine is powder-coated to protect the frame.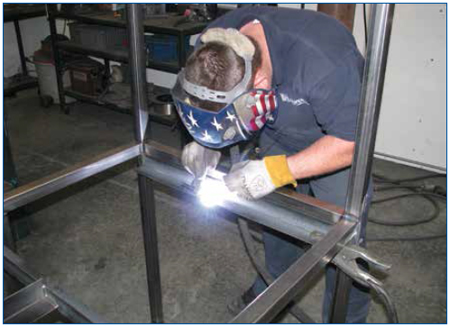 Figure 2. All Aqueous' machines start from a common frame and take about a month to build.

Aqueous builds all its machines from a common dishwasher frame purchased from an outside party (which Hall did not disclose). All the parts are removed from inside the frame, the most cost-effective option, and half are donated to a local engineering school. The dishwasher frames are "stamped stainless. There are no openings," Hall says.

During the build process, parts are kitted and then inserted into the machine. Once it gets to the kitting stage, "from frame to chamber to everything in it" takes a couple days. The whole process of building a machine takes about a month. The Trident machine includes tanks, pumps, a blowing system, and resistivity probes, and it runs on a Windows touch-screen platform.

'Designed for Anyone'

In practice, users first create a cleanliness profile, including cleanliness level, wash time, wash temperature, rinse time, dry time, dry temperature, chemical concentration, and then, since it is all preprogrammed, "the operator just has to hit start and stop."

The manufacturing floor also contains an Eco-cycler machine, which, according to the company, "captures, filters, re-deionizes, and reuses rinse water from defluxing systems." In short, it makes everything zero-discharge.

Hall says Aqueous embraces the so-called "dishwasher stigma." The proof is industry acceptance, he points out. The type of equipment Aqueous builds has been legitimized because "every company has one," he says.

Hall was visibly excited when asked about upcoming new products. At IPC Apex Expo in Las Vegas this month, Aqueous is introducing two machines that Hall says will be the "next answer" to trends in cleaners for years. Usually, Hall said, the company only introduces small changes to the inside of current machines that are good for the end-user. He looks forward to unveiling brand new equipment.

"Demand for cleaning is definitely ramping," he said. The primary end-markets are consumer, which is starting to ramp more, and military/biomedical, which has always cleaned. Hall adds, "It all comes from no-clean fluxes. Sometime in the last decade, the consumer side went to no-clean fluxes," which have a lower solids content.

'More Failures'

With the move to smaller parts, there is "more failure because of dendrite growth. Component miniaturization and lead-free cause higher reflow profiles." Hence the "giant ramp" in cleaning, he said. This is also because of increased use of conformal coating, which has found its way into all sorts of non Class 3 product.

Aqueous does a lot of telecom work with firms such as Qualcomm, L3 Communications and contractors that work with these companies. Cellphones, for instance, are coated to protect the microphone from moisture, which often comes from the user's own mouth. As Hall says, "To be good for adhesion, the board has to be clean."

"Cleaning is a three-step process," he said, referring to chemicals, rinsing and drying. "With lower surface tension, it's easier to get into small spaces." All of Aqueous' efforts lie in the second step: rinsing, which involves large pumps, spray systems and nozzles. A specific type of nozzle is used at a certain angle to push chemicals out from under components.

Asked if cleaning chemistries are designed for types of boards, fluxes or specific machines, Hall replied, "All of the above."

Don't expect drop-in chemistry, however. Chemicals are formulated for different types of metal, alloys, flux, coatings, plastics, inks and labels, Hall explained. "Some chemicals work better in batch or inline worlds," and "certain cleaning chemistries tend to work better with certain machines." For low-standoff components, for instance, Aqueous recommends a "focused mechanical energy," said Hall.

To keep up with the changes in cleaning trends and, especially, chemistry, Aqueous has formed strong relationships with other firms in the industry, including Zestron, Kyzen and Petroferm. "We listen for manufacturing process trends and adjust equipment designs based on information from our industry partners."

They also teamed with other companies in the industry to host 16 education-based cleaning workshops in the past year alone. More are being lined up for this year.
Reaching out to industry seems a natural extension of the culture here. At Aqueous, there is a real sense of friendly, down-to-earth teamwork, all in pursuit of Konrad's green dreams. At home, Konrad might be Hall's father-in-law, but in the office, Konrad is seen not just as a boss and mentor, but as a visionary.

Today, Aqueous Technologies has built more than 4,000 washers. Those built just last year have saved more than 36 million gallons of water, Konrad says. "We set out to build an unapologetic legitimate cleaning machine that was environmentally responsible. I believe in doing so, we have made the world a slightly better place."
Chelsey Drysdale is senior editor for PCD&F/CIRCUITS ASSEMBLY; cdrysdale@upmediagroup.com.