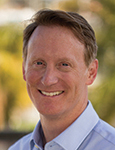 Over the years, I've written about what I call the Apple Effect, or what will be the inevitable mass copying of Apple by the OEMs it has left in its financial wake. When your competitor's margins are typically in the 40% range, give or take a couple points, and yours are, well, below 0%, it does make sense to study what they are doing right and emulate where you can.


But imitation isn't innovation, and for tech companies, copying a supply chain model will only work if you bring to bear the resources necessary to reinvent the wheel.

Apple's strengths lie in its complete command of the supply chain and its steady recognition that profit curves track the love consumers have for a product. Apple is not afraid to stock up as much as five months' worth of components as means to ensure availability. Apple contracts assembly (more on that in a moment), but it ensures confidentiality and IP control by being the sole customer at a given site. And Apple maintains complete control over its BoM until the absolute last moment, making competitors get in line with regular consumers for a chance to crack open the latest device.

About that consumer love. Apple spent $4.5 billion on R&D in the last fiscal year, and more than $10 billion in total over the past three years. It goes out of its way to touch the customer, adding to its distribution channel by opening retail shops around the world. It doesn't get everything right, but its sales and profits remain the envy of the rest of the world.

Certainly many OEMs pick their EMS partners based on the latter's presence in a certain market. Apple, as everyone knows, relies heavily on Foxconn. They aren't alone. Foxconn also builds phones for any number of OEMs, including Nokia, Motorola, Sharp (reportedly), Mozilla and Huawei.

Contrast that with BlackBerry. Once the name in smartphones, BlackBerry is burning cash while it plays catch-up in the handset market. It has been relegated to second-tier status for some time, having failed to evolve its signature device at the speed demanded by a fickle market. So BlackBerry fired its two longtime EMS companies – Celestica and Jabil – and has signed a five-year deal with – you guessed it – Foxconn. Foxconn will handle the hardware; BlackBerry will focus on software.

Based on a late December conference call, BlackBerry plans to use Foxconn to produce lower-end phones for low-cost markets, while its in-house designers focus on "very high-end" devices aimed at mature end-markets. The strategy, it appears, will be to target consumers in low-cost emerging markets and enterprise customers in North America and Europe. Indeed, the first model to roll off Foxconn assembly lines will be a 3G device for Indonesia.

Financial terms weren't precisely spelled out, but it sounds similar to Apple's deal whereby BlackBerry will pay for finished product. BlackBerry also alluded to Foxconn getting additional revenue if the devices reach certain sales targets.

Apple Effect aside, this deal doesn't make sense to me. Although it gets attention for its sleek designs, Apple knows how to build things. The company spent $6.5 billion on non-retail-related capital expenses in its 2013 fiscal year, much of which went toward product tooling and manufacturing process equipment. On the other hand, BlackBerry, which has been cutting its manufacturing engineering staff, appears to be giving up too much of its manufacturing know-how. Years ago, as the EMS industry began to offer design services, many pundits predicted the traditional OEM would disappear in favor of an enterprise that focuses on system design and marketing. But the track record for such approaches hasn't been good, and we are instead seeing the large (and even some mid-sized) EMS companies push into branded offerings – just weeks ago Top 15 EMS Cal-Comp announced a branded 3D printer – treading ever further onto the OEMs' turf.

Perhaps that's what BlackBerry is hoping: that Foxconn will keep expanding to the point where it will decide to buy BlackBerry. Unless it's ready to cut the cord with its other handset customers, however, such a move would seem unlikely to interest Foxconn.

I hope I'm wrong, but it says here that in severing its ties with Jabil and Celestica in favor of Foxconn, BlackBerry is choosing what's financially expedient over what's in the best long-term interests of the company. This is too much imitation, not enough innovation. I can see a number of ways that BlackBerry might turn its fate around. Partnering with Foxconn isn't one of them.