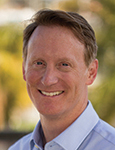 Still inspired by the session on the "The Future of PCB Engineers" from PCB West last fall, I spent my early December poring over courses at universities across the US, looking for signs of printed circuit board instruction. I'm happy to say it was a fruitful exercise.
Practically any school that offers engineering now offers PCB design. It's rarely so overt, however, so unless you are dedicated in your search, it can be easy to miss.
In most cases, board design is taught as part of a multidisciplinary curriculum. For instance, at the University of Utah, it's embedded in the EE and chemistry programs. One engineering class has students working in teams to employ the concepts of digital logic design and computer organization to design, implement and test a computing system. The course touts "extensive use of CAD and software tools."
The University of Arkansas is home to the High Density Electronics Center, a group of labs for thin film fabrication, PCB and direct bond copper/aluminum patterning, electronics assembly, electrical characterization, and reliability testing. Its research is funded in part by the US Air Force. (Crane, take note.)
The effort doesn't stop there. Many of these institutions of higher learning also have in-house fabrication "plants" – rooms, really, but the capability is there.
Take Utah. Its lab offers analog, digital, mixed signal and RF design, printed circuit layout, and prototype and small-run production. There, you don't pay by the piece but by the hour. Price: $38 an hour to campus affiliates, $59 to everyone else.
Same with University of Illinois (hail alma mater!), where no fewer than four separate departments offer design or fabrication assistance. At U of I, PCB design is a big part of the computing systems hardware and software segment of the Electrical and Computer Engineering department. Once designed, students and faculty can order boards for free from a U of I partner, or for a cost from various known domestic quickturn PCB fabricators.
At Harvard, PCBs are part of a host of departments both predictable (Digital Electronics) and nonconventional, including Biorobotics, where students design and build tactile sensors using MEMS devices; and Smart Medical Devices, where the lab is developing a fabrication process, based on printed circuit board manufacturing techniques, to create "monolithic, kinematically complex, 3-D machines in parallel at the millimeter to centimeter scale" to conduct minimally invasive surgical procedures.
Look at all the departments that are involved in board design at the University of Rhode Island:
Electrical, Computer and Biomedical Engineering
Chemical Engineering
Ocean Engineering
Mechanical, Industrial & Systems Engineering
Computer Science and Statistics
This quote is telling: "PCB designing is a very important skill for engineers in the marketplace," said Kunal Mankodiya, assistant professor in the URI College of Engineering's department of Electrical, Computer and Biomedical Engineering (ECBE). Referencing a new PCB prototyping machine the college has procured, he added, "(It) will enable our students to convert their engineering ideas into real-world products."
Georgia Tech is merging a host of subject areas (electrical design, 3-D printing, materials science) into its student curricula and research. Indeed, many of the traditional PCB design and fabrication techniques are being taught under the curricula umbrella of printed electronics or Internet of Things (IoT).
This has filtered down to the high schools, even ones that are non-vocational in nature. For instance, while at STI Electronics in December, I met with seven high school students who were training on soldering as part of their high school's engineering curriculum. They also are taught to use CAD as part of the program.
I could go on, but I think the point is made. Twenty or 30 years ago, we were worried about where the next generation of PCB designers would come from in part because we weren't so aware of what schools were offering. The trend today is toward degreed engineers taking over PCB design. (Yes, that was predicted from time to time, but I think most people were hoping it wouldn't come to pass.) As for UP Media, we are seeing a decided shift in the number of degreed engineers at our conferences and events. Some of our PCB2Day workshops are almost 100% engineers.
I think it would do us all good to bust any myths that schools aren't teaching PCB design. They may not teach it to "our" specifications, but they are definitely teaching it.

P.S.: Listen to our latest podcasts on Electronica, manufacturing in Asia, and the new "The Week Today" weekly news updates.