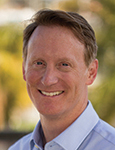 Have all the supply chain tools companies have developed and their customers put into place worked? We are about to find out.
I've been a journalist through four PCB recessions and counting. By my estimates, we are about to hit number five.
According to ECIA, lead times for most types of passives and actives are down since last winter. Likewise, component distributor TTI reports similar trends. Its weekly reports show demand for most types of parts are either stable or dropping over the past several months.
Semiconductor capital equipment and device revenues are now forecast to contract this year.
And while researchers disagree whether semis are leading or trailing indicators, most forecasts from the leading economic nations and regions are subdued or tilting down too.
In June, the Institute for Supply Management manufacturing index, a closely watched indicator of growth, showed the long-running expansion in demand in the US has finally ended, as the New Orders Index recorded zero expansion. "Supply chains are responding faster, and supply managers are again closely watching inventories," ISM said. "Prices contracted for the first time since February."
The latest data from China – which are always a bit sketchy, as that nation is suspected by many economists of manipulating its manufacturing output – suggest demand continues to slide in the world's second-largest economy. The country's gross domestic product grew at 6.2% in the quarter ended June, the slowest quarterly growth rate since 1992 and down 20 basis points sequentially. The domestic economy will continue to face "downward pressure" in the second half, according to China's National Bureau of Statistics.
Europe is puttering along, keeping its head above water but only marginally, with growth forecasts in the low to mid 1% range.
It's been a long bull run. Europe has chalked up seven straight years of growth. The US is on year 10. China's recovery has lasted three decades.
But economic equilibrium is inevitable. The trade situation has, if anything, become murkier this year. The US seems intent on opening fronts in almost every direction, an approach that appears contagious, with other nations following suit. Moreover, presidential election years of late have appeared to constrain spending. Repeated delays to the 5G rollout have consumers and businesses alike putting off routine spending on new telecom capital equipment in anticipation of the promised gains in bandwidth and speed. And the automotive market, which has literally and figuratively carried the electronics industry through much of the past decade, is finally decelerating.
(In contrast to some of the macro trends, the latest IPC survey of businesses found an upbeat outlook for the next six months. See more in Market Watch.)
Each time, during the recovery, we hear about new tools, software, inventory management approaches, and so on that give greater visibility to material stocks and true demand cycles. We learn that improved, optimized algorithms have replaced or overridden the human nature to order more than we need in good times. When supply gets tight, orders increase even faster. It's the same tendency that, when we get into a hot car, spurs us to turn the air conditioner to its lowest setting, even though it won't cool us more rapidly. It's supply-chain musical chairs.
But in musical chairs there always comes a point when the music stops, and someone is always left out. No company wants to be the one left holding thin air – or a few extra million dollars' worth of soon-to-be-obsolete semiconductors.
So back to my original question: Is the supply chain ready this time? I hope I'm wrong, but I think we are about to find out.

P.S. The annual PCB West trade show takes place next month at the Santa Clara Convention Center. The technical conference has two full-day sessions of free talks ranging from design (including Eric Bogatin on what every circuit board designer needs to know about SI and PI) to fabrication to assembly. Also, the sold-out show floor has more than 100 exhibiting companies, and you can save $25 by registering for free now at pcbwest.com.