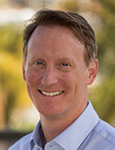 If there is one takeaway from the Symposium on Counterfeit Parts and Materials sponsored by SMTA and CALCE that took place in August, it is that the problem is getting worse. This should be alarming, given the amount of attention that has been paid to the presence of "fake" parts in the supply chain.
Discussion of counterfeits in the supply chain usually starts with the military. It's the one sector that has both the budget and the concentration of sourcing to effect change.
It was less than a decade ago that the US found fake electronic parts in military aircraft. The discovery spurred a yearlong investigation resulting in bipartisan legislation (remember what that is?) establishing new policies and practices for counterfeit avoidance.
Today, the annual US defense budget bills contain language requiring the Department of Defense, the Department of Homeland Security and their contractors monitor supply-chain risks for counterfeit parts, although previous language requiring buyers to "detect and avoid counterfeit parts in the military supply chain" has been softened.
Still, we've been battling the problem for at least two decades now, yet most experts feel 1) the volume of fake parts has increased, and 2) the counterfeiters are better than ever.
To continue reading, please log in or register using the link in the upper right corner of the page.