PAC-VAC-CLN cleanroom-safe tool is battery-operated and self-contained, running up to 8 hrs. continuously on one 9V alkaline battery.
Can be clipped to user's belt or pocket for one-handed portable operation. Is constructed with ESD-safe materials. Features include power on LED indicator; Class I cleanroom approved; a belt/pocket clip on housing; 4 ft. of coiled vacuum hose; wafer-handling tip for up to 6" substrates; vacuum pickup handle; one 9V disposable alkaline battery. Is 156g. Produces vacuum of more than 10" of mercury.
Virtual Industries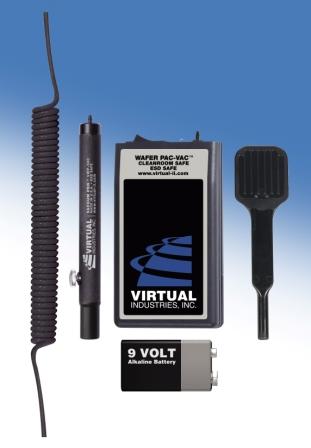 Register now for PCB WEST, the largest trade show for the printed circuit and electronics industry in the Silicon Valley! Coming Sept. 11-13 to the Santa Clara Convention Center.