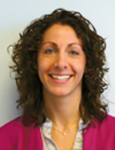 A rough topography aids reliability even while it complicates wet processing.
Hello, friends! I write to you from Shanghai. On the way over from the States, I had the pleasure of sitting next to a customer of mine on the plane. I felt bad as he stuffed his 6' 3" self into the vast Economy Plus window seat. Personally, I was slightly embarrassed that he was about to watch me eat and sleep my way through 14 hours of sheer pleasure. As we reviewed our space allotments and how many times we had already made this trip this year, I reminded him of how glamorous international travel was. Now, as I wait for tiredness to come, and the joy of sleeping three solid hours before waking between 1 and 3 am, I have decided to work on my next publication.

I always center my columns on surface finishing and try to offer tips for getting the most reliable performance out of any chosen finish. I normally take a few cracks at solder mask as it is an easy target and continues to be my greatest challenge. Today, however, I have a few very nice things to say about the solder mask area.

It is well known that prior to the application of solder mask, there is an adhesion step used to achieve a connection between the copper circuitry and the mask. Traditional processes used are pumice scrub, mechanical brushing or a light microetch, all of which are still practiced today for many applications. As end-user requirements change, fabricators and end-users seek a more consistent, robust solder mask adhesion step. Chemical suppliers sell proprietary adhesion promoters which produce a very rough copper surface. Although these offerings have been in use for many years, we see a greater level of adoption recently, perhaps the result of increased volume and application in automotive designs. Automotive tier ones and OEMs have experienced solder mask lifting in high thermal applications, as well as in instances when the PCB is processed through selective soldering. Use of these proprietary adhesion promoters eliminates such defects.

The design of these products incorporates both mechanical and chemical bonding to support the strong anchor between copper and mask. It is still believed that the unique copper roughness plays the greatest role in adhesion performance. The benefits of these processes are significant for reliability and should definitely be a consideration for many applications. Of course, there are concerns to consider if you proceed with these steps in your manufacturing process.

In the past, we have discussed the importance of the incoming copper and its overall effect on the quality of the surface finish deposited. FIGURE 1 shows the copper topography created by said adhesion promoters. Imagine the solder mask flowing into all the nooks and crannies, resulting in an excellent anchor for the solder mask. Yet with that same topography, you can also imagine the level of difficulty to adequately develop the solder mask. In subsequent steps, chemistry will need to be transported in and out of the rough areas. This is true not only for plating and coating baths, but also the cleaning and microetch steps. Without good solution transfer, the risk of poor cleaning and, in turn, poor coating of thinner surface finishes such as OSP, immersion tin and immersion silver will create
performance issues.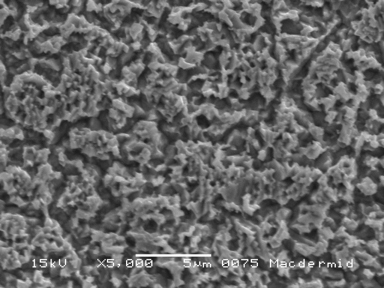 Figure 1. A rough copper topography created by adhesion promoters creates an excellent anchor for solder mask.
Of course, poor surface finishing later results in decreased protection of the copper prior to assembly, solderability issues and potentially tarnish in end-use applications where the metal is left unsoldered. A smoother surface is always desired for superior performance of surface finishes. Some may argue to "just increase the etch depth" in the final finish line. This is not a resolution for a few reasons. First, the high roughness adhesion promoters may not give a uniform roughness. Spray pressure plays a significant role in this. Also, variance among chemical suppliers' materials results in significantly different copper roughness, and changing process conditions with the same chemistry will result in significantly different roughness. Solder mask residues not removed in the SM process will not be removed simply by more etching.

I expanded further on this topic at the SMTA International show in Rosemont, IL, at the beginning of this month. I have said it many times before, but for those who have not had the joy of hearing me preach on this topic, here you go. SMTAI is my favorite conference of the year. Over the past three years, I have attended many different conferences globally but this one still remains the top to me for technical value and an overall comfortable collaborative environment. It feels like everyone is working together to resolve industry issues. I always learn something, and the technical discussions not only inform but further provoke us to leave the conference and continue to investigate how improvements can be made. What better way, to understand the challenges plaguing our industry, as well as the new developments that can better our product lines?
Lenora Toscano is final finish product manager at MacDermid (macdermid.com); ltoscano@macdermid.com.