Details

Written by

Akber Roy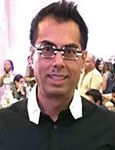 More lasers and improved and integrated software have factories humming.
The methods and equipment used to fabricate PCBs are becoming increasingly advanced and centralized. For example, computers, lasers, and AI are ever more common in all areas of PCB processing. In recent years, a considerable number of PCB manufacturers have invested heavily in the integration of the complete shop, with all equipment controlled by one central computer. The interconnection enables quicker file processing, higher accuracy, and improved yields.
One of the most expensive pieces of production equipment is the laser-direct imaging system (LDI), which has made significant improvements in accuracy, speed, quality, and in reducing overall manufacturing rejects. The newer models feature multiple cameras to locate lamination holes, compare them to the original Gerber file, then digitally scale the image to fit the panel. Newer laser imagers are capable of imaging down to 15µm line widths and spaces.
Read more ...