Details

Written by

Tim O'Neill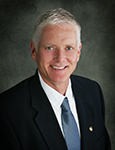 Could vendor collaboration get to the root cause of an intermittent soldering problem?

Simply put, the ultimate function of a PCB assembly line is to create millions of solder joints without error. This task is complicated by the myriad materials that come together during assembly, and relies on the quality of each lead, pad and sphere to be soldered. When a soldering defect is discovered, it is common practice to presume the soldering materials are the cause, which seems logical, considering it is a solder defect. This assumption is often misplaced. This scenario plays out regularly, as illustrated in a recent case submitted to our failure analysis team for diagnosis.

In this case, the assembler had an intermittent solderability issue with a component. It brought the problem to its local representative's attention on several occasions. The issue was isolated to a single component and was repairable at the rework station. It was a nuisance but didn't interfere with production schedules. The situation was difficult to address; it was intermittent and subtle, but persistent. And each time the representative brought its solder supplier's field engineer for site visits, the solderability issue was not present. Solder companies detest these types of issues because they have a negative effect on customer satisfaction and product perception.
Read more ...