Details

Written by

Robert Boguski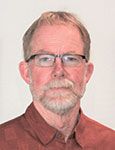 Or how the metaverse will save us, one contorted axiom at a time.
Ambrose Bierce, of sainted memory, is known for a Devil's Dictionary, a cynic's primer on human behavior, laid out in Noah Webster style.
Pity he strayed into hostile territory in bandit-infested Northern Mexico in 1913, never to be seen again. Maybe someone lurking in the sagebrush took offense at imagined slights in the Dictionary. People are so thin-skinned.
Pity also that he lived one hundred years too soon. Bierce missed his moment. Obfuscation has exploded, rivaling worthless college degrees (or maybe because of them). A euphemistic pandemic with no known vaccine, for which we need a new dictionary, has infiltrated our lexicon. Straight talk in professional settings is frowned upon, covertly if not overtly. Blunt talk is often memorable and career-threatening. Verbal mush is benign and soon forgotten. As the author of the Bartleby column in the Nov. 20, 2021, edition of The Economist noted, concerning contemporary biz-speak, "People rarely say what they mean, but hope that their meaning is nonetheless clear. Think Britain, but with paycheques. To navigate this kind of workplace, you need a phrasebook."
Read more ...