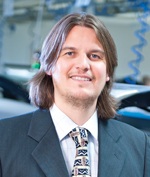 Multitasking platforms are becoming the standard.
While productivity – manufacturing more product, more efficiently in less time – has been center stage in electronics assembly for decades, today's razor-thin margins, coupled with the requirement for limited human intervention, have put an exclamation point on managing output proficiency. (This is especially true as the world restricts building access and maintains safe personal distances.) An optimized stencil printing process, as I've said many times, comes down to depositing the right volume in the right place at the right time. These are the three pillars of the print operation. Ultimately, for maximum productivity, a manufacturing operation needs a stencil printer that is always available and, when it is available, efficient and reliable.
It wasn't long ago the bottleneck on the production line was usually the placement machine, so the stencil printer was generally available and had plenty of time to run the print routine. With recent modular approaches to manufacturing line setups, however, this is no longer the case. Placement platforms have exponentially improved speed. The printer now must maintain a much faster pace; this starts with mechanics and cycle time. In mass production settings, getting a printer down to a core cycle time of five seconds has become a necessity.
Designing in technologies like three-stage conveyors and linear motors helps all systems work more efficiently. Take the understencil cleaner, for example, which is a complex, multi-stage device. While speed is important, cleaning takes time and should not always run faster just because it can. An intricate stencil may need a slower, more thorough clean. Linear motors enable the system to run faster during the cleaning process when appropriate and, even within slower, more methodical routines, facilitate movement of the cleaning head out of the print nest at an accelerated pace, reducing dead time and adding value with efficient, fast process cycle time.
Likewise, consumable replenishment is a time-constraining part of the understencil cleaning process. Changing the fabric roll can eat up as much as five minutes in best-case scenarios, and solvent replenishment also uses valuable production resources. The industry wants to be able to run an eight-hour shift without changing the fabric roll or adding solvent, so printer designs that allow this or enable multitasking (i.e., filling the solvent tank while the machine is running) are answering the productivity call.
Machine control and software capability are central to the productivity equation. Ensuring print platform availability also means not using vital production time for programming of the next product. Nor should the machine be sourced to run boards to get dialed into a process. Tools that allow offline programming, so the printer is ready to go as soon as the new product is loaded, provide greater system availability. Likewise, the capability to model a process offline and generate the ideal starting positions, and maintain alignment through self-diagnosis in real time during production, accelerates the throughput even more. Open software protocols aligned with Industry 4.0 objectives are now a requirement for output efficiency. Print systems that deliver on Hermes and CFX connectivity for open data communication to the line, factory and cloud are in demand for next-generation manufacturing.
At the end of the day, the goal is to build a stencil printing system that is reliable, run-ready for an entire shift and highly accurate. Naturally, there will be times when things don't go as planned. In the case of troubleshooting as well, modern solutions are required. Remote access to machines that allows service personnel to assess and correct issues from anywhere saves time, cost and valuable production resources. Today, with more open protocols and the Covid situation dictating limited factory access, remote factory management has enabled ongoing productivity at production sites around the world.
All this boils down to more reliable, self-directed, limited intervention required systems. It's important for productivity in normal production times with regular staffing and in challenging situations where limited personnel is the directive. Simply put, productivity is profitability.
Clive Ashmore is global applied process engineering manager at ASM Assembly Systems, Printing Solutions Division (asmpt.com); clive.ashmore@asmpt.com. His column appears bimonthly.