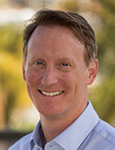 We left off last month commenting on the effects of Covid-19 on the supply chain and offering questions – and some opinions – on what might happen next. Interestingly, the real ugliness might not have hit yet. Anticipating the traditional supply drop-off during the Chinese New Year, most companies boosted inventories ahead of time. By the time China turned the lights back on, in late February/early March, the West was starting to slow, leaving stocks in a relatively decent position.
So far, so good.
Where China will feel it most, I think, is over the next two months, as Western demand lags and China's domestic-based suppliers pull back so as not to overstuff the supply chain. Already, we are starting to see some layoffs in Southeast Asia. If that region has to sustain another wave of Covid-19, look out. The chain could be in for a wild ride.
Count on a lot of energy spent over the next year or so looking back at the pandemic and how various business systems fared. Anticipate an abundance of white papers brimming with would-have/should-have/could-haves. Expect more than a few seers to pat themselves on the back for having predicted the disaster.
But the $1.5 trillion or so question is what are we going to do to (try to) prevent this from happening again?
Because it's not just a pandemic that can bring the supply chain to its knees in short order. An array of outages can stall even the largest of companies, and those stalls can trigger a chain-reaction of other problems. I'm old enough to remember when the electronics industry turned on the supply of epoxy cresol novolac resin – a key material used when etching line patterns into silicon wafers – and Sumitomo, which supplied more than 60% of the world market for ECN, was going to bail on manufacturing it because it couldn't make money. That wasn't a natural disaster or pandemic in the making, but it would have been equally disastrous to the supply chain. We have faced down flooding in Thailand, earthquakes in Taiwan and Japan, and typhoons in the Philippines. Any of a number of possible disruptions remain in play.
It's simplistic to say the manufacturing world will respond by becoming more digital, to ramp the so-called "Factory of the Future." We've been talking about lights-out manufacturing for more than two decades, yet it remains hypothetical, not practice. A handful of shops in the US – all assembly, not fabrication – purport to be digitally run, but inside the walls is plenty of human engagement with the process lines.
In the wake of the coronavirus, the consulting firm McKinsey has been churning out reports on leadership, rapid response, and team management. Yet a treatise authored in 2018 might hold most relevance for today's issues.
Unlocking Success in Digital Transformations looks at how and why so many operations fail when converting to computer-driven processes. (McKinsey pegs the longitudinal success rate at less than 30%, adding that only 16% of respondents say their organizations' digital transformations "have successfully improved performance and also equipped them to sustain changes in the long term.") Even so, when I speak to engineers and executives about what tomorrow's industry will look like, they most often settle on something to the effect of a "more digital enterprise."
Perhaps not coincidentally, McKinsey's advice for improving the chances of digital success heavily emphasize the human component: have the right digital-savvy leaders in place; build capabilities for the workforce of the future; empower people to work in new ways; communicate frequently via traditional and digital methods.
The issue to tackle, I think, is not whether to convert the human workforce to one run mainly by robots overseen by computer programs, but rather how the supply chain can become truly dynamic and responsive. Each factory must reach a level of heretofore unimagined flexibility. Manufacturers and suppliers must be able to adapt in real time to unfolding conditions. This isn't because we need to be able to respond to crises. Rather, this is because financial constraints ultimately will demand it.
Matt Kelly, IPC's new chief technologist, has extensive industry experience both at an EMS company (Celestica, six years) and an OEM (IBM, where he spent nearly 15 years in engineering and as a technology director). Kelly maintains the industry cannot truly perform technology transfer to the extent needed. Even the top EMS companies are only at half the peak capability when it comes to tech transfer, he says. And the reason, he asserts, "is not a lack of process replication or standardized equipment or training. People are the biggest issue."
It's unlikely we will see a day when a single factory can perform all the functions necessary to cost-efficiently produce a working PCB prototype, then scale that to program to volume. Imagine being able to move product rapidly, with no errors, from plant to plant and company to company, with the new factory able to run the job on the day received and at the requisite level of quality.
We reach that point, and no earthly disruption will stop us.