Weißenohe, Germany — July 2018 — optical control GmbH & Co. KG, a leader in automated component counting technology using X-ray imaging, has hired Mr. Rudy Tan to build and manage its team and continued growth in Asia.
"With our rapid global growth, we have continued to expand our production and have continued to build our team by opening our new Asian office in Singapore," commented Wolfgang Peter, Managing Director of optical control. "The Asian market is critical and we have an existing group of distributors in place. Mr. Tan has a background managing distribution channels and in business development. He is Six Sigma certified, and is a member of The Institute of Industrial Engineering in the USA, and he will fit our team perfectly during our growth and development of future products."
"I have been watching the X-ray component counting market closely and it is clearly something that is very popular right now as the industry moves towards Industry 4.0," added Mr. Tan. "Companies want as much automation as possible. The products from optical control are top of the line, and they have an experienced team in place. I am extremely happy to join them, and I anticipate many years of success. I look forward to this new challenge and presenting our products across Asia."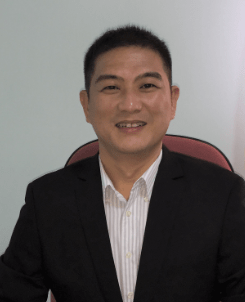 Register now for PCB WEST, the leading trade show for the printed circuit design and electronics manufacturing industry! Coming Sept. 11-13 to the Santa Clara Convention Center.