Integrated flying probe testers and in-house MES have the EMS firm leading the pack.
Vanguard EMS is one of the largest locally owned electronics manufacturers in the Pacific Northwest, with a 77,000 sq. ft. facility near Portland, OR. The company specializes in high-reliability electronics products for the medical, aerospace and defense, and infrastructure/industrial sectors. Some 70% of the firm's customers are Fortune 500 companies. Founded in 1988 by Tektronix alumni, the company grew steadily and was acquired in 2003 by Floyd Sutz, Vanguard's CEO and an employee since 1995.
"Basically, everything we build has a high cost of failure, especially out in the field," said Chris Smith, director of sales. "Defense and aerospace, for example, are about 55% of our business. Medical is probably about 25%, and for those industries, these are products that are in the top five or 10% as far as difficulty is concerned. That's a high level, and yet this year we will be marching up to about $70 million annually."
In addition to circuit boards, many products are high-level assembly and box-build. Indeed, Vanguard is the FDA manufacturer of record for two final devices the firm produces from component assembly to the system level. That means Vanguard is permitted to ship directly to its customer's customer."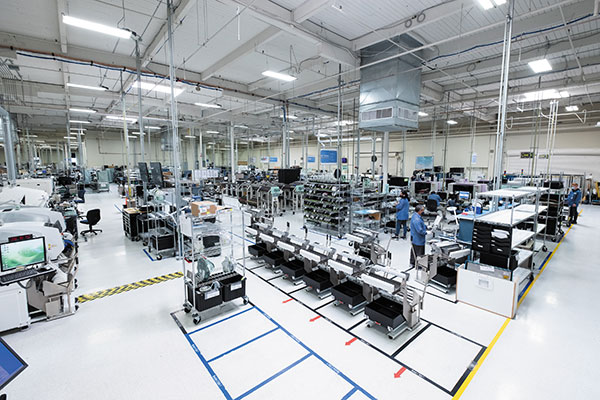 Figure 1. To meet stringent quality demands, Vanguard EMS seeks optimum flexibility in manufacturing capability and capacity.
Because Vanguard's origins lie with ex Tektronix engineers, test has been "part of our DNA" since the beginning, says Smith. "I don't think there's anybody on the West Coast who has test capability like we do. One of our primary goals is to limit defects for the customer. We want to dramatically reduce or eliminate time spent in the defect discovery and repair and retest cycle. There's a lot of waste around that."
"We evaluated several manufacturing execution systems and found they were targeted more toward OEMs or manufacturers with fewer products and fixed flows," said Joe Lariz, director of IT, and Anh Vu, director of manufacturing, via email. "We needed a system that was flexible vs. fixed, and we did not want to take time trying to fit a square peg into a round hole. In addition, we wanted a system where our employees could get everything they need, as opposed to having to go to an MRP system, document control system and a shop floor control system. We spent months interviewing our frontline employees, asking them, 'What do you need to do your job effectively?' This was the beginning of SMARTer Manufacturing.
"We did not find [off-the-shelf platforms] to be very adaptable for our ever-changing customer needs, and [we weren't able] to easily adjust to multiple quality standards and specific customer requirements. In addition, we needed to be able to make it impossible to err in meeting standards and customer requirements."
Enter SMARTer Manufacturing. That's the name for Vanguard's proprietary process flow and MES. According to Smith, "SMARTer was designed from the ground up by our team members exclusively for electronics manufacturing. It's our no-compromise approach to building high-quality, reliable devices with comprehensive traceability."
The novel MES (FIGURE 2) began as a database that tracked every part, test and failure. Vanguard hired dedicated software engineers and programmers to develop the MES, and modeled its software validation program after AS9100 requirements. The initial rollout phase took around 12 months from start to production release, and the system has been in place since 2007. By incorporating feedback from engineers and technicians who use it, Vanguard engineers continue to refine and improve it.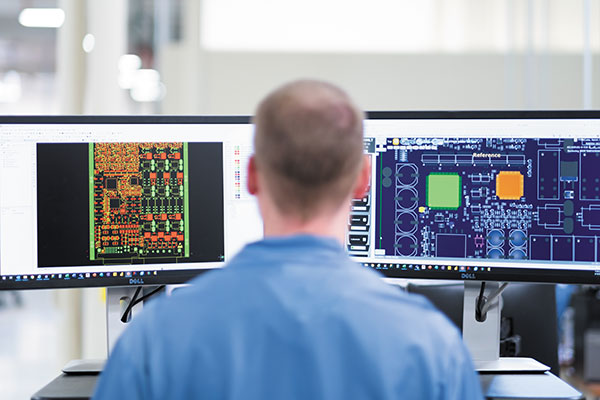 Figure 2. A Vanguard EMS employee works within the novel SMARTer MES.
Today, the entire Vanguard EMS production facility is controlled through the novel MES. Beyond device records and tests, the MES governs who can work on a customer's devices; whether technicians have been appropriately trained; what tool, equipment or process has touched each device at every stage of manufacturing and more.
"Vanguard team members are unable to open customer documentation at their workstation, unless their ESD heel straps and wrist straps pass, and all their training records are up to date and support all quality standards and customer requirements. This is all managed in the barcode of their employee badge and through an extensive plantwide barcoding system," said Lariz and Vu.
To complement its MES, Vanguard uses INFOR Fourth Shift MRP and Agile PLM, which links directly to SMARTer.
Passing the Test
Two Takaya APT-1400F series flying probe testers are key resources in the SMARTer system (FIGURE 3). These testers meet the company's requirements for accuracy, speed and flexibility better than ICT fixtured testing, Vanguard says. Flying probe testers are used when there isn't time to wait for an outside vendor to produce bed-of-nails test fixtures, or the product isn't at the volume or maturity for ICT.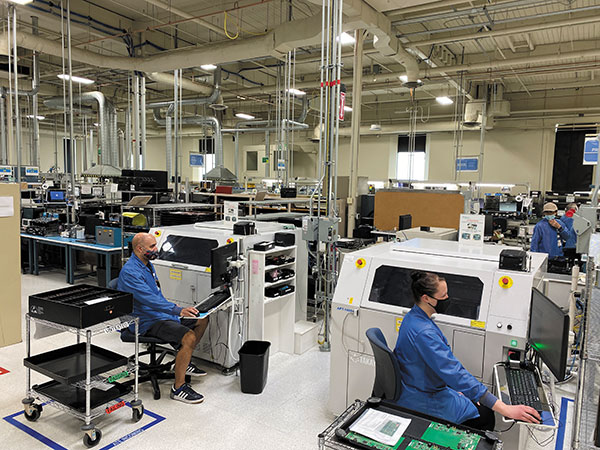 Figure 3. Vanguard staff use Takaya APT-1400F series flying probe testers.
"Flying probe testing is the most flexible tool to perform verification of product build to specification," said Roy McKenzie, Takaya Group manager. "On average, you're creating a test program in one to two hours from CAD. You're going through a debug process that is six to 12 man-hours, depending on the board. If it's a very complex, very large board, it can take a week, but happily, there's no additional hardware required in your board testing.
"Generally, our flying probe tester customers are testing boards within one to three days once they get the first board off the line because they've already developed a program in advance. They are already prepared in that they have the CAD, the bill of materials and the schematics. The program is ready by the time they get that first board. At that point, they can debug the program. Once that's done, they're ready to proceed. Additionally, engineering change orders are very easy, unless there's been a major change in the actual board itself.
"Basically, you're going into software and saying, 'Okay, this capacitor is now X value instead of Y value.' Verification is quick. The interval is one to three days to testing, a comparatively short period of time and the shortest in test technology today. If you're going to do any kind of testing in an automatic test environment, flying probe testing is the fastest from zero to testing your lot. As an example, should an ECO come down before the build with fixtures, you'll have to modify that fixture before that build occurs. But conversely, with flying probe testers, you don't have to worry about that. You can make a change the day of the build because it's a simple software change."
"Timing is essential to the SMARTer system," Smith added, "because we're tracking defects throughout the entire process, and we can because we have test and inspection equipment throughout the entire assembly process. As a result, a defect with our SMARTer Manufacturing system is not allowed to make it to the next step without being taken care of at the step where the defect is found. A defect found at the surface is addressed at that point; it's taken care of, and that reduces the number of defects overall. When we get to final testing, I can go to our [MES], pull up an assembly and find all the defects related to that assembly, and I can even zero-in on the actual solder joint where that defect occurred. We then have a list of defects our employees can pick. They're all working from that list. 'What component is it? What pin is it?' We've got that information right at our fingertips, and the further upstream we can locate these defects and correct them, the better. Whenever the team launches a new kit to the floor, they look at all the defects that happened in the kit prior, and all those get flagged in the system for elimination as much as possible in the next run."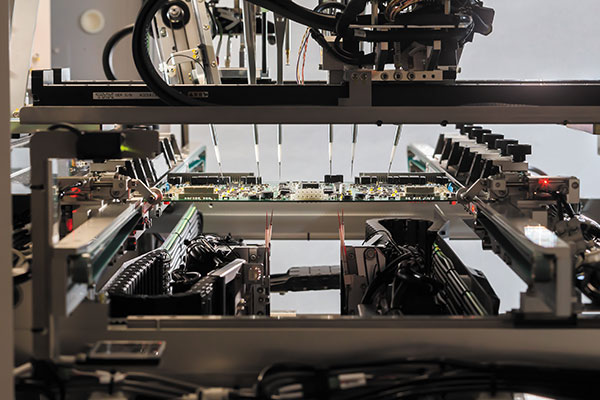 Figure 4. Flying probes can test the top and bottom of a PCBA.
Many of the military products Vanguard builds are, by their nature, constantly evolving – changes in design or engineering ordered by the customer, Smith says. As such, they are never stable enough to make economic sense for bed-of-nails testing. Engineering changes in bed-of-nails testing cost a lot of time and sometimes a reasonable amount of money – to change the software, fixture and any hardware requirements.
"If you've got a mature product, you're ready to go; if you don't, you generally don't do this because it's not practical," Smith said.
Device quality, reliability, on-time delivery and traceability of components, supplies, tools, people and recipes are non-negotiables in the world of high-risk electronics. At Vanguard EMS, their manufacturing tools and processes are designed to meet these high standards.
Michael L. Martel is a freelance editor and marketer with 40 years' experience in the SMT/PCBA industry; mmcmarketing@gmail.com.