SP1220 screen printer is designed to accommodate mid-sized long boards up to 48" in length.
Delivers print accuracy to 12.5µm at 6-sigma and repeatability performance that parallels SP710, using up to four fiducials to optimize alignment. Includes built-in SPI technology and deploys X-axis under-stencil cleaning system that minimizes usage of cleaning consumables. Max. stencil size is 59" x 30".
Speedprint Technology
speedprint-tech.com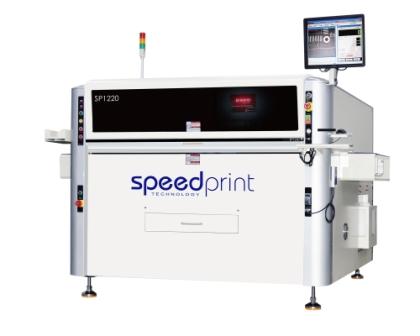 Register now for PCB WEST, the leading trade show for the printed circuit design and electronics manufacturing industry! Coming Sept. 11-13 to the Santa Clara Convention Center.