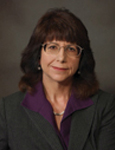 Local production creates an economic engine the service economy can't keep pace with.
One disturbing trend I've seen playing out in the past couple of years is advocacy for higher mandated minimum wages and the general perception of some in our political class that economic incentives or strategic support infrastructure should be given only to companies able to pay wages in line with what local government thinks is appropriate for the community. The '90s shift to a service economy was a miserable failure for the average American, and the current political focus on fixing wage stagnation through mandated wage increases will have equally negative, unintended consequences. Robotic kiosks are cheaper and more reliable than a fast $15-an-hour worker.

The timing of this strategy is particularly bad for manufacturers advocating for rebuilding our manufacturing infrastructure. In my community, I recently watched one company considering relocation as it was lectured by our city council on its proposed wage structure. Meanwhile, a local electronics manufacturing services company looking to expand was told by the economic development entity that its business wasn't on the radar. The truly sad thing is that most people advocating these policies have never been inside a factory, except for campaign photo opportunities. To many who grew up in a service economy, manufacturing is an abstract, archaic concept, instead of a proven economic engine.

As someone who has spent three decades either working for or consulting to manufacturing companies, I thought it might be valuable to highlight some of the reasons I've seen that underscore why manufacturing matters.
Not everyone is college material. Some people don't enjoy hitting the books or simply don't learn abstract concepts well. Eventually they enter the job market with few marketable skills. The manufacturing sector has historically provided a second chance at a career path for many in that segment. The hands-on environment enhances skills acquisition, and most factories have significant on-the-job training activities as part of their efforts to increase productivity through greater workforce efficiency.
It's not just wages. In the manufacturing world total compensation tends to be far more than wages. In the service economy this is not always true. Manufacturing isn't considered a glamorous job today. Manufacturers have to do a lot to attract workers, and once they are trained, they need to do even more to keep them. As a result, manufacturing employees typically have good health insurance, 401(k) plans, sick leave, vacation, educational benefits, at least a 40-hour workweek with overtime potential and opportunities for advancement, in addition to a base salary. I remember one production operator telling me that before she got her job at the electronics company where we both worked that she was working two waitress jobs and one retail job just to make ends meet. The wages and health insurance benefits with the manufacturing job enabled her to work one job and spend more time with her family.
It takes a village. Manufacturing supply chains are very interdependent, and in many cases proximity matters. Companies selling popular products tend to pay high wages because their market competitiveness is dependent on the innovativeness of the team that develops those products. However, the further down the supply chain one goes, the more competitiveness depends on the ability to deliver a service at low cost, which translates to a lower wage scale. In short, it can be difficult to attract companies that pay the highest wages if the cost-competitive suppliers that support them aren't in the region.
Manufacturers invest in the community. One of the supplemental ways companies attract and retain good employees is by investing in causes important to employees. The causes important to production workers are often also causes that help the most vulnerable in the community, so it is not unusual to see these companies support community-based programs such as food banks, shelters, United Way and Red Cross.
Manufacturers often have flexible hours. To fully utilize a production line, manufacturers typically work multiple shifts. This can provide opportunities for people who prefer second or third shift working hours, such as students or two-income families trying to better divide childcare activities. On a large scale, this also helps better distribute commute traffic and energy consumption.
Productivity initiatives translate to pay for skills programs. A cross-trained worker who can do several jobs is more productive than a greater number of narrowly trained employees doing a single job. As a result, manufacturers often have pay-for-skills programs that reward workers willing to acquire the skills to be able to perform several different jobs. There is a relationship between the value an employee is willing to provide the company and the amount of money they can earn. This is one of the few careers where an unskilled, high school educated employee can advance rapidly by learning skills on-the-job.
Manufacturing needs support infrastructure. A strong manufacturing segment translates to greater consumption of community-based educational resources, logistics-related services, financial services and services provided by local small businesses.
Manufacturing attracts more manufacturing. As the training infrastructure, the supply chain and the base of skilled employees grow, so does the attractiveness of the region to other manufacturing companies. A healthy manufacturing sector is an engine that can help drive additional economic development with fewer public incentives.

EMS providers typically have one additional advantage in that their customers are drawn from a global base of large OEMs. EMS companies are, in effect, a showcase for their region, since the EMS sales process attracts executive teams from Fortune 100 and Fortune 500 companies outside the area and often highlights not only the advantages of doing business with that EMS provider, but also the advantages of having product manufactured in that specific location. This helps "introduce" the region to companies that otherwise might not have ever visited. What starts as simply as an outsourced manufacturing strategy may lead to a regional hubbing strategy for product warehousing and fulfillment or even relocation of complementary operations, as the advantages of that location become better understood.

In my experience, a strong manufacturing sector transforms its local community in a variety of ways by growing people, infrastructure and relationships. But they need to stay cost-competitive. Mandating minimum wages or eliminating the incentives that help offset the costs of restoring needed infrastructure simply tells manufacturers to look elsewhere to work their magic.
Susan Mucha is president of Powell-Mucha Consulting Inc. (powell-muchaconsulting.com), a consulting firm providing strategic planning, training and market positioning support to EMS companies and author of Find It. Book It. Grow It. A Robust Process for Account Acquisition in Electronics Manufacturing Service; smucha@powell-muchaconsulting.com.