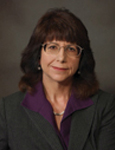 Businesses are happy, but more work remains to be done.

In February 2017, I published a column called "The Trump Effect and Manufacturing." I thought it would be timely to revisit it since, with the passing of the tax plan, manufacturing companies face both opportunities and challenges in the coming year.

So, what will the Trump effect bring in 2018? Business is already seeing positive benefits:


In short, the policies of the past year have been fairly good for the EMS sector and those who work in it.

Some significant hurdles must be addressed, however:
Replacement of ACA.

The way the Affordable Care Act (ACA) has been handled in 2017 leaves a healthcare insurance market full of uncertainty. Health insurance costs have been a major issue for the employers that have offered it for decades. Failure to address the uncertainty quickly in 2018 will continue to cause challenges for EMS companies, particularly those in insurance markets with limited competition.

Available workforce.

National unemployment has been at 4.1% for the past three months, and wage growth is starting to tick up, indicating that employers are increasing wages to attract new employees. At 3%, everyone who is truly employable has a job, and some markets are hitting those numbers. This represents a significant challenge for the manufacturing sector for three reasons: First, much of the available workforce has never been inside a factory and may or not may be a fit for factory work. Successfully recruiting and retaining new employees requires a good recruiting, screening, onboarding and training program, which can be costly. Recruiting, training and retention costs can increase significantly. Second, manufacturing companies have traditionally competed for employees with a combination of wages and benefits (vs. wages alone). Uncertainty in the health insurance market adds cost to that equation.
Finally, increased competition for labor often increases turnover at manufacturers. This can impact production quality and throughput, in addition to HR costs.

Immigration.

Like trade policy, immigration reform needs a common sense approach that enables companies to address labor shortages with a flow of skilled, legal foreign-born workers if US citizens aren't available. Our current immigration system doesn't do that efficiently, and if job growth is going to continue, it needs to be fixed. At the same time, any fix needs to ensure that US workers won't be passed by in favor of cheaper "imported" workers, as has happened in some cases with the H1-B visa program.

A strong stock market.

How can this be a negative? The stock market reverses of the past couple of decades evaporated a significant amount of wealth, including retirement savings. This translated to folks staying in the workforce longer because they couldn't afford to retire. A strong stock market can replace those losses quickly, incentivizing older, experienced workers to rethink their retirement plans and exit the workforce. This adds to the available workforce challenge, because these types of worker losses can occur on short notice.

Materials shortages.

While not a direct effect of Trump administration policy, production growth will strain a materials market that is already experiencing lengthening lead-times and allocation on commodity components, in part due to growth in the electric vehicle market.
Most manufacturing CEOs I know are much happier with the direction that policy has moved in the past year. Tax and regulatory reform has lifted some significant burdens. However, without materials and sufficient workforce, product cannot be built. The ability to sustain the current momentum in the manufacturing sectors requires strong focus on (changing) labor market dynamics and the healthcare cost structure. More focus is needed on community or regional manufacturing workforce training programs and funding to support manufacturing growth. Systems and automation upgrades, particularly at the regional manufacturing level, will probably continue to increase in 2018 to help force-multiply available workforce and improve responsiveness. Materials availability will likely fix itself as component manufacturers respond to the change in demand. The challenge will likely continue throughout 2018, however. For EMS companies, the Chinese adage, "may you live in interesting times," is definitely going to be appropriate in 2018.

Susan Mucha is president of Powell-Mucha Consulting Inc. (powell-muchaconsulting.com), a consulting firm providing strategic planning, training and market positioning support to EMS companies, and author of Find It. Book It. Grow It. A Robust Process for Account Acquisition in Electronics Manufacturing Services; smucha@powell-muchaconsulting.com.