Details

Written by

Gerardo Ruelas and Cesar de la Torre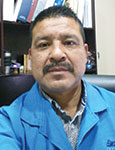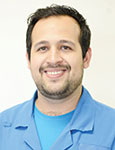 When commercial AOIs were not up to the task, a little internal ingenuity saved the day.
While there is great debate in the quality community as to who first made the observation that visual inspection by humans is not 100% effective (both W. Edwards Deming and Dr. Joseph M. Juran have been given credit) and even some debate about the true effectiveness rate (is it 75%? 80%? 85%?), all agree it is inefficient and error-prone. Yet, automated optical inspection is often deemed not cost-effective for relatively simple processes in many factories.
One area that is often problematic for electronics manufacturing services providers is odd-form part through-hole insertion. Through-hole odd-form parts continue to be used when a part's weight or need for a more robust solder joint makes that level of interconnection more reliable. Transformers, large capacitors, diodes, relays, connectors and pressure sensors are few examples of parts that are often still packaged as through-hole. Manual assembly, like manual inspection, is prone to variation and associated defects, particularly issues such as misaligned parts, missing parts or wrong parts. Odd-form parts are typically of a size or shape that makes automated insertion methods impractical.
Read more ...