Details

Written by

Hom Ming Chang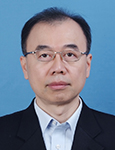 The challenge created by system variation is sometimes best solved by moving test operations offline.

A paced assembly line with inline functional test balanced through careful application of Lean manufacturing principles is a model of efficiency. Achieving that level of efficiency requires careful coordination among engineering and production personnel.

Paced lines that integrate functional testers deal with several challenges, including:
Length of test time vs. standard time per assembly station.
Accommodation of system variation.
Determining the best mix of automation and human interaction.
Fixture reliability in a high-volume environment.
Fail-safing the process from operator error.
Read more ...