Details

Written by

John Borneman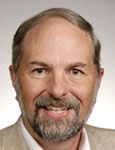 Data distribution, explained.

In my December column I listed three items to watch out for when evaluating capability study results: Cp versus Pp, the distribution of data, and sample size. I hopefully cast some light on the differences between the two measures of capability, Cp and Pp.

In this column I will dive deep into the distribution of data. The thing to remember is the standard capability study assumes the data are normally distributed. This assumption of normality, while not so critical in other statistical tools, is very important in capability studies.

Cp and Pp give us predictions based on a sample of how our population will behave in the far tails of the normal curve. These measures use mean and standard deviation to create a normal distribution, and, from this, predict how many of our parts, over the entire population of parts, will fall outside the tolerance limits.
Read more ...