Details

Written by

John Borneman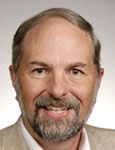 But don't obsess over the distribution.

Yes, I said it. Normal data are nearly never normal.

In Six Sigma classes we study outliers, shift, drift and special cause events. But what we don't always consider is that these "unexpected" data points may be part of the process and not as rare as we think.

First, let's look at a set of screw torque data. The chart in FIGURE 1 is for a set of screw torques taken sequentially from a "smart" driver. We can see the data are normal (p=0.895), and the histogram and time series plot back that up.


Read more ...