Details

Written by

Dennis McNamara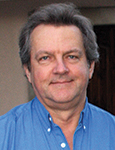 Eliminate variation that causes inefficiency or defects, while maintaining flexibility to scale.
A configure-to-order assembly process helps reduce finished goods inventory and enhance scheduling flexibility. However, it also introduces variation in the production process. Use of Lean manufacturing principles in designing production flow can ensure efficiency and minimize the defect opportunities this level of variation could otherwise create.
SigmaTron International's facility in Acuna, Mexico, has a dedicated assembly and test "focused factory" area to provide configure-to-order (CTO) services for a manufacturer of industrial products. The customer has outsourced over 50 different product types that are a mix of legacy and current product.
Design for manufacturability (DfM) analysis is performed during the new product introduction (NPI) phase to identify potential issues prior to the product entering production. Test strategy and programming development is conducted for new products, and test programming is optimized for legacy products, where needed.
Read more ...