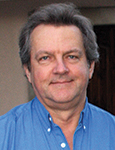 Eliminate variation that causes inefficiency or defects, while maintaining flexibility to scale.
A configure-to-order assembly process helps reduce finished goods inventory and enhance scheduling flexibility. However, it also introduces variation in the production process. Use of Lean manufacturing principles in designing production flow can ensure efficiency and minimize the defect opportunities this level of variation could otherwise create.
SigmaTron International's facility in Acuna, Mexico, has a dedicated assembly and test "focused factory" area to provide configure-to-order (CTO) services for a manufacturer of industrial products. The customer has outsourced over 50 different product types that are a mix of legacy and current product.
Design for manufacturability (DfM) analysis is performed during the new product introduction (NPI) phase to identify potential issues prior to the product entering production. Test strategy and programming development is conducted for new products, and test programming is optimized for legacy products, where needed.
In the model used for this customer, the Acuna facility's SMT area manufactures the printed circuit board assemblies that are held in a Kanban, sized to mutually agreed-upon requirements and replenished as PCBAs are pulled into final assembly. The final assembly-focused factory provides secondary operations, including room temperature vulcanizing (RTV) coating, conformal coating, potting, cable and harness assembly, and testing.
The RTV process is valuable for two reasons. First, the products operate in extreme environmental conditions and as a result need to have sensitive mechanical parts sealed with RTV. Second, the RTV sealing process eliminates the need for masking non-wettable parts prior to conformal coating. This minimizes product handling and eliminates a non-value-added process step.
Automated RTV dispensing and conformal coating equipment are utilized to ensure accuracy and consistency in material application.
Tooling is used where appropriate to optimize the wire attachment process.
One of the challenges in CTO projects is ensuring all products complete the required process steps. The Acuna facility uses sequential verification to ensure all test and related activities are performed prior
to shipment.
Units are barcoded and tracked via an internally developed software program. The test steps are programmed into the sequential verification program, and the test technician scans the barcode as the product reaches that station. The program tracks the unit through testing and an audit process in shipping. If a step is skipped, the system will inform the person
barcoding the product. The system also logs test results and any associated activities. It provides a record of all activities performed that are associated with the product's barcode. The result is the worker packing out the unit can audit that the unit has completed all test steps.
This eliminates the possibility that test steps can be inadvertently skipped or that CTO units can be shipped to the wrong location, which can be common challenges in higher-volume production with less-automated tracking systems.
Test equipment and test operations have been standardized as much as possible. Legacy products require Agilent 3070 platform in-circuit testers. In cases where the Acuna team is developing the test, a more standardized approach is used. The Acuna facility standardized on the National Instruments platform for functional test and CheckSum for in-circuit test (ICT) several years ago, since both offer a range of test support options compatible with typical customer requirements. On functional test, programming and supporting electronics are developed in-house, and fixtures are fabricated by an outside vendor using Gerber file data. The combination of a standard platform and use of electronic data has reduced test fixture development time by 25 to 30% and driven cost-reduction in non-recurring engineering charges. CheckSum provides both the fixture and software for ICT fixtures.
SigmaTron's test engineering team either develops the entire test plan or works with the customer's team to optimize the test plan by highlighting the best mix of test options to achieve the coverage and quality levels desired.
In addition to reducing test fixture development time, platform standardization also simplifies maintenance and technician training, focusing the team's expertise on two platforms, rather than spreading a smaller amount of knowledge across several different manufacturers' platforms.
The team has taken an additional step on this program. The test area is environmentally controlled to ensure test equipment remains in calibration. Some tests are sensitive enough that small increases in room temperature can impact results.
Taking a Lean approach to configure-to-order can help eliminate the elements of variation that cause inefficiency or defects, while maximizing the flexibility inherent in building to demand.
Dennis McNamara is vice president engineering, Mexico operations, at SigmaTron International (sigmatronintl.com); dennis.mcnamara@sigmatronintl.com.