Details

Written by

Filemon Sagrero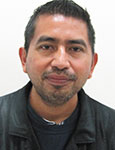 How Lean Six Sigma prepares workers for tomorrow's workplace.
People outside of manufacturing often imagine that technology's next step is to turn factories entirely over to robots. While factory automation is growing by leaps and bounds, the reality is most automation is paving the way for workers to be far more involved in critical decision-making on the factory floor. Just as Industry 4.0 is the driving force behind smarter machines that automatically analyze and adjust processes as they inspect product, Lean Six Sigma is paving the way for a smarter workforce, capable of analyzing production trends and optimizing processes.
The benefit of Lean manufacturing philosophy is a holistic focus on eliminating issues that create bottlenecks, defects and wasted effort. It aligns well with an Industry 4.0 vision, since greater levels of automation help drive reduced variation, and eliminate excess handling and errors related to manual processing. However, while a Lean vision helps drive efficiency and improve throughput, factories with a lot of product variation, as is found in contract manufacturing, do develop inefficiencies that need to be addressed. Six Sigma provides a powerful methodology and toolbox for addressing these inefficiencies. Implemented correctly, it creates problem-solving discipline that teaches production teams how to make good choices in the problems they choose to solve, thoroughly analyze root cause, test their preferred solution and make sure the improvement is sustainable over time.
Read more ...