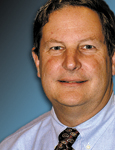 With planning, the integrated supply chain can overcome the negative impacts.

It's a small world after all, the saying goes. Ain't that the truth!

For decades those of us in the electronics industry, and particularly those closely involved in the technology, have experienced the many changes and benefits a truly global economy can create and offer. Time was, an ocean, time zone or culture may have made integrated product development and manufacturing difficult and costly, if not totally impossible to achieve. Those days are long gone. And yet today it's the norm that global companies – or consortia– work almost seamlessly together to bring to market the next cutting-edge, technology-rich, and most of all, cost-effective "must have" new product.

The evolution of the global supply chain involved many phases. First, parts, components, supplies and raw materials could be made in locations that offered either the lowest cost or the most advantageous transportation/distribution alternatives, or be where either the raw materials or end-customers were located – all of which resulted in the most cost-effective value. The evolution continued where R&D began taking place in different parts of the globe, which enabled different cultures and engineers in different end-user markets to incorporate the features, benefits and attributes sought by those different demographics into basic design. That led to a reduction of engineering costs to modify newly developed products to become truly universally successful. In turn, people from all over the world with different cultural backgrounds, different economic statuses and different educational levels began to work together and become friends. When people get to know each other, learn to appreciate and trust each other, and share common dreams and goals, the world truly seems smaller.
Change is in the air, however, one that most business people don't like. Some political leaders are attempting to return the world to a place that predates the evolution of the global supply chain. Ironically, those recent global geopolitical moves (read: tariffs) may instead reinforce our global supply chain.

Business, whether in the West or in Asia, operates with one primary goal: to make a profit. That profit comes from managing two basic things: costs and sales.
Decades ago companies in the West saw an opportunity to manage costs by moving component production to lower-cost regions, most often in Asia. The success of these efforts had two major benefits: Costs were reduced, often quite dramatically, and the economic status of workers in lower-cost areas improved, which enabled them to purchase things. As the supply-chain evolution continued, those employees became better educated, which in turn enhanced their ability to produce more advanced, sophisticated products. New markets in Asia blossomed as those employees wanted to buy the products they were producing. This led to market expansion, and the Western and Asian companies involved sold more product. In short, globalization enabled increased profitability by both reducing costs and expanding sales.

For over a generation, the globalization of the electronics industry, as well as the overall economy, has resulted in lower costs and a greater offering of new, innovative, high-quality product for all. That is not to say some regions of the world and some segments of the economy have not suffered from time to time. The PCB industry went through two major contractions: one in the mid 1980s and another in the first few years of this millennium. Both were more than painful for some. Overall, however, our industry – and the overall global economy – has thrived and expanded significantly.

But what happens when a tariff – be it 10% or 25% or any amount – is attached to the cost of a component, raw material or capital equipment? At what point does the economic hardship cascade far and fast enough to erode corporate or industry profits and stifle growth? How does an industry deal with an artificially induced impediment to profit and growth? I fear we are all about to find out.

How our industry and the global economy responds to the geopolitical mine field called tariffs is not yet known. It will most surely play out in various ways in different parts of the globe over the upcoming quarters. What most certainly will happen, however, is all of us in electronics, as well as the general industrial and retail consumer, are about to get a first-hand lesson on how small the world really is and how a small tariff placed on an obscure item in one part of the world can and will ricochet across the globe and result in some very different products either not being available or, if so, at a much higher price.

While those managing and operating businesses, globally or locally, cannot control political machinations, we can and must deal with their impacts. The electronics supply chain, already stretched because of normal business cycle demand and continually changing technology, is going to require sharp minds, cool thinking and mutual support by all customers and suppliers. Only by working together can we mitigate the negative impacts and profit erosion caused by tariff-driven cost containment and sales growth.

In many ways, the following months will be a test for us all, one that, hopefully, we will get more than passing grades on. In the meantime, no matter how some want the world to be less interdependent, we once again are reminded it's a small world after all.

Peter Bigelow is president and CEO of IMI; pbigelow@imipcb.com. His column appears monthly.