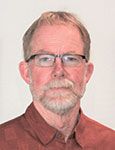 Can a head in the sand avoid a corpse in the water?
"We're line down."
Sorry to hear that. (Not really, but fake empathy makes them feel better.) They got the job as the low bidder. You reap what you sow.
"We've been building this product for five years. That's 22,846 units manufactured successfully and counting."
Congratulations. You just confirmed the adage that one "oh s--t" equals one million "attaboys."
"Not a single electrocuted hot-tubber in that time."
How reassuring. It is of such integral services as these that our gross national product is composed.
"Now we've had three units fry in the space of six weeks. Customer is freaking out. Our bankers are freaking out. Management is freaking out. We are freaking out. We are dead in the water until we get to the bottom of this."
Behold: a freaking mess. Not only is your product failing, perhaps through your own misguided decisions, but you have unforgivably bad taste in metaphors.
"Can we send some of these units to you for failure analysis?"
Sure. What are the symptoms?
"They don't work."
Glad we cleared that up.
"Oh, and they burn up."
Incontrovertible evidence of a problem. Probably not the outdoor barbecue accessory you were looking for. Puts an abrupt end to many a festive garden party.
"Can you x-ray them or even CT scan them?"
Yes to both.
"What images can you provide?"
Magnificent, highly detailed, high-resolution images of a very charred area. Think PCBA moonscape. Chernobylized electronics, double-seared on reentry to Earth's atmosphere.
"You can't find the root cause?"
Don't know. Burning may have carried away the evidence. Combustion does that.
"We need to try. I'll have my buyer contact you to make shipping arrangements."
We're good at trying. How urgent?
"Very. Customer wants to sue us. Three different customers, actually. Class action."
Next morning. The buyer emails and requests an RMA. Reiterates the urgency and informs us she'll be shipping UPS. Ground. From Florida. Key West in fact. Hot tub world headquarters, I guess.
I thought this was urgent. We're in California. A ground shipment from Florida takes a week in the best of times.
"It is urgent. When can you get it back to us?"
When will it arrive?
"I don't know. Maybe a week. Possibly a little more. I'll send you a tracking number, so you can complain if it's late."
Late compared to what? You hired UPS to ship ground. You do the complaining if it's late.
"If it doesn't arrive in two weeks, let me know. Can I get an RMA number?"
No.
"What do you mean, no?"
I meant exactly what I said. RMAs are issued for defective product by the manufacturer. We aren't the manufacturer. We're trying to help you find the source of the defect. So, the answer is no to an RMA.
"We have procedures. We can't ship this without an RMA to reference."
I'd suggest you revise your procedures. Or get an RMA from your manufacturer. And the answer from us is still no.
"Our procedures don't cover this contingency. And our factory is in China."
Clearly, they don't cover. Change is good. Revise the script. Bummer about your supply chain choice. Bet you're feeling like a logistical genius right now. I'm sure they're a Six Sigma producer too. Or used to be.
"How do we ship this defective product to you?"
Put it in a box and ship it.
*Click!* (Cue elevator music while being put on extended hold.)
"Okay, I spoke with management, and they agreed to waive the RMA requirement."
Wise choice. Bless them.
"They've also decided to waive the standard shipping requirement. Shipping method will be changed from ground to overnight. This is urgent."
Now you're talking.
"We'd like to know exactly how fast you can turn this around?"
Is this an essential product?
"What do you mean?"
Is your product considered an essential medical- or defense-related item?
"It's essential to us. Without shipping on a continuous basis, our cashflow comes to a halt. I'd call that essential."
The federal government would not call that essential. Under current Covid-19 operating conditions, in this state, nonessential activities must be halted altogether, until shelter-in-place restrictions are lifted.
"When can you x-ray our product?"
On or about April 7, when the restrictions are lifted. Subject to change, of course.
"But it's March 19. April 7 is nearly three weeks away."
Indeed it is. Have you looked around at what is going on right now?
*Click!* (More hold music. This time the manager who called yesterday returns to the line in an anxiety-infused voice.)
"I must insist you process these units immediately, upon receipt of them tomorrow."
I must insist you read the law. To do this would entail the risk of a fine, imprisonment or both.
"This situation is a hoax, amplified and sensationalized by the news media."
Is that the view from Key West? Tell that to the majority of 40 million Californians who are home right now. Yours truly included. For good measure, tell it to the residents of Lombardy in Northern Italy; and Madrid; and Wuhan. New York City, too. You think we like this, or invented this, or want this? We have businesses to run too. It's one hell of a practical joke if it's a hoax, and no one's laughing. It's an equal-opportunity, non-discriminating hoax, too. The reality is that it's evidence-based, and the evidence is overwhelming. This is not a drill, and it is not fake news. So, I need a better answer from you, or you wait at least until April 7. Maybe longer. Einverstanden?
"This is an essential product."
Essential for certain superficial lifestyles. That doesn't match the government's definition.
"This is a fluid flow control device, vital for life support."
I thought it was a pump motor controller for hot tubs.
"That's what we want the world to think. It diverts attention from what we're really doing."
Well, I'm diverted. Now all you need to do is divert me back with a letter from either the government or your OEM stating that this is an essential product or service, warranting ongoing manufacturing during the Covid-19 crisis, and we're, pardon the expression, safe.
"Letter? What letter?"
It's not enough for you to say you're essential. "Saying it" and "being it" are two different things. We need written proof we can show the authorities should we be challenged about the presence of our crew working on your stuff. We keep a file of written authorizations for that very reason. For example, if your work is essential and defense-related, you should have a DPAS (Defense Priorities and Allocations System) rating that indicates certain products you make are essential. Trump invoked DPAS and the Defense Production Act the other day when he asked General Motors to reconfigure an auto assembly plant to produce ventilators for hospitals. You may have a heightened opinion of yourself, but we still need the letter.
"These are essential products. I'm ordering you to inspect them tomorrow when you receive them."
I don't work for you, so orders don't apply.
"Okay, I'm imploring you to inspect them."
Still sounds like a hot tub controller card to me. Show me the letter.
"I'm begging you to inspect them."
We will. You can count on us. On April 7.
*Click!* (More hold music. Same song. Didn't know the third verse of the "Star Spangled Banner." Covid-19 has provided the opportunity to learn new things.)
*Click!*
"If we can obtain the letter you request, will you inspect our defective products immediately?"
Yes.
"What are the risks?"
That we don't find anything.
"How will you know if you don't find anything?"
A great big black CT scanning image resembling a crash site in the desert is usually a leading indicator.
"How will you know if you do find something?"
It's usually highlighted in fluorescent yellow with a tag marked "smoking gun" affixed to it. Alternately, the tag sometimes says "issue" if its nature is ambiguous.
"Very funny."
I thought so. What do you think you pay us for?
"Speaking of which, what do you guys charge for CT scanning?"
$500 per hour. Minimum of three hours.
"Any estimate of how long this will take?"
No clue. Any estimate of how much your class action suit will cost you?
"Depends. We have good lawyers. Do you think your analysis will take hours, days, or weeks?"
Depends. We have good technicians. But problems like these are elusive. Sometimes we find them; sometimes we don't. That's the way board forensics works. Sometimes, we detectives are rewarded for our diligence; other times it ends in frustrations. So it goes. You take risks.
"What do you recommend we do?"
Get that letter. Once we have it, buy a block of time. Ten hours. Twenty hours. Whatever. Your choice what you're comfortable with. When we reach the designated limit, we'll stop and contact you. If we've been successful, then we're done. If the trail is cold to that point, we'll make a joint assessment and determine whether to cease activity or scrutinize further. Throughout the process, you will stay informed. You will not be blindsided by a huge, unexpected bill.
*Click!*
Two days elapsed. Then three. Then five. I had to contact them.
"We elected not to use your services. We consider the failure rate an acceptable risk and a cost of doing business. Many thanks for your help in clarifying our decision-making process. We appreciate your time and will keep you in mind should similar situations arise in the future."
Keep calm and carry on.
Robert Boguski is president of Datest Corp. (datest.com); rboguski@datest.com. His column runs bimonthly.