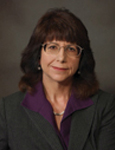 The flow of migrants from south of the border is choking supply-chain routes.
As we enter the middle of 2019, it appears to be shaping up as a good year for many in EMS. Anecdotally, I'm hearing the best reports in years on firm backlog from the providers I regularly talk with. I think this is part function of a good economy, but also due to the material constraints the market has experienced for several years. OEMs recognize that having orders in place can be critical to parts availability. Hopefully, this is actual demand and not the double-booking phenomenon seen in previous constrained markets.
The materials market appears to have good news as well. While a few commodities are showing longer lead-times or allocation, the bulk of component lead-times and prices appears to be stabilizing. A few have even decreased lead-times. This is good news for EMS because component availability has impacted companies' ability to grow. This is a good time to check customer forecasts, since if orders have been inflated, stabilizing material availability may translate to a pushout
in demand.
A few clouds are on the horizon. The China tariffs continue to increase cost, add to invoice and receivables complexity, and drive changes in sourcing patterns. As I wrote this, duties were on the rise, but the prospect of more trade talks remained, and hopefully the tariffs will soon end. While I think this type of move was necessary to get serious discussion started, I also think there were significant unintended consequences in terms of tariff avoidance strategies. The tariffs have incentivized US production to move to Mexico.
That brings me to the largest cloud on the horizon. This one has the potential to develop into significant supply chain disruption. While the national news has done a good job reporting on the humanitarian crisis at the border, what's been lost is its impact on border security infrastructure, including commercial truck traffic processing or the cartel's human trafficking business, which has evolved from "coyotes" guiding small groups north into an efficient process for moving large numbers of so-called economic migrants – émigrés who seek an improved standard of living, rather than political asylum – in short periods of time. According to an Apr. 9 article in Mexico News Daily, the impact of longer wait times at the border is costing Mexican exporters $800 million per day. In an Apr. 29 news story by El Paso's KVIA TV, El Paso Mayor Dee Margo and International Business Accelerator executive director Jerry Pacheco cite numerous instances of companies in Juarez, which has bridges connecting directly with the US interstate, choosing to air-freight products. In some cases, Pacheco noted, companies are trucking product 250 miles south to Chihuahua City to air freight into the US, adding an estimated 30% to logistics costs. Other strategies include moving production to areas farther east that are experiencing less migration.
I honestly don't see this situation improving. In the view of many people not on the border, this is the normal seasonal migration of agricultural workers. Even long-term border residents who see migration as just part of life in this part of world recognize this is an entirely different situation. The number of migrants apprehended while attempting illegal border crossings exceeded 100,000 in March, the highest mark in 12 years. And the numbers continue to climb.
While I don't want to dismiss the humanitarian aspect of this situation, I think it is important to highlight this isn't just migration. It appears to be a cartel strategy to deliberately overwhelm our border security systems. The migrants themselves are victims who are being promised the ability to live and work in the US with no restrictions. And it is working very well. CBP and Immigration and Customs Enforcement (ICE) personnel are being tasked with activities related to catching, screening, detaining and caring for migrant groups. This means fewer personnel manning normal screening activities at ports of entry. I don't see moving production to other parts of Mexico as fixing the problem, since CBP and ICE are transferring personnel from ports of entry as far away as the US-Canadian border to staff areas that are getting high migration numbers. Consequently, without legislative change, I suspect we'll see delays developing at all ports of entry over time, as ICE and CBP get stretched even thinner.
The bottom line: we've got a great economy, a strong EMS sector and improvement in areas that were causing issues last year. However, border-related logistics challenges and costs may rain on that parade in the coming months.
Susan Mucha is president of Powell-Mucha Consulting Inc. (powell-muchaconsulting.com), a consulting firm providing strategic planning, training and market positioning support to EMS companies, and author of Find It. Book It. Grow It. A Robust Process for Account Acquisition in Electronics Manufacturing Services; smucha@powell-muchaconsulting.com.