Details

Written by

David Bernard, Ph.D.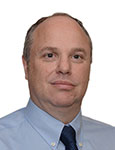 Everyone has an x-ray system for BGAs. Why not use it for through-hole too?

I am often asked about the use of x-ray inspection to investigate issues with surface mount components. Quite naturally, there is always a focus on BGAs, flip-chips, QFNs, etc., where the optically hidden nature of the joints lends those parts to x-ray techniques for analysis. I am rarely asked about through-hole joints, however. Is this because no one uses them anymore? I don't think so. Indeed, I would venture to suggest there probably are more through-hole joints made today than ever. I am surprised PTH joints do not come up in conversations more frequently because they are obviously hidden joints.

IPC-A-610 guidelines qualify the level of hole fill to be expected within these joints. How else can you nondestructively check during manufacture if these conditions have been met? Are all through-hole joints made perfectly with 100% fill, and never with any issues? Or, as I suspect, is through-hole seen as a great, but slightly less fashionable, technique, and do many not consider an x-ray system can also quickly and simply confirm the quality of these joints? In other words, you already have an x-ray system for BGAs, so why not also get the benefits of its quality control capabilities for through-hole joints?
Read more ...